New Cutting Edge Strategies to Improve Executive Function Skills 2019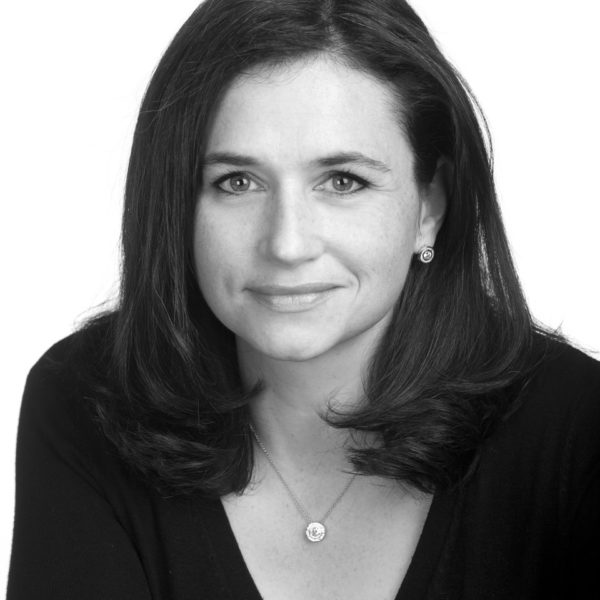 Wednesday & Thursday, September 25 & 26, 2019
Sarah Ward, M.S., CCC/SLP Speech and Language Pathologist
Co-Director, Cognitive Connections LLP, Boston
Surrey Schools Resource and Education Centre (REC)
New Cutting Edge Strategies to Improve Executive Function Skills 2019
You can also register by calling us.
| | |
| --- | --- |
| Level | Introductory/Intermediate |
| For | Special educators, teachers, psychologists, behavior consultants/analysts, social workers, SLP's, OT's, parents. |
| Approach | Executive Functioning |
| Autism-specific? | No |
Page Index
About the Event
Live stream: Watch and participate live by registering for web streaming. This event is only available to web streaming registrants in BC & Alberta.
After a sold-out appearance last spring in Surrey, Sarah Ward, MS, CCC-SLP, is returning to teach hands-on practical strategies to improve Executive Function skills. Whether you've seen Sarah Ward before, or this is all new, you're sure to walk away with practical strategies to help you better assist clients, students, or your own children, that you can implement immediately.
Through demonstration and practice, you will learn how to teach students the following executive control skills: awareness; forethought; waiting and planning skills; shifting; pacing; flexibility; speed of information processing.
Day 1 Foundations Course: 
Learn it Today, Use it Tomorrow! Practical, Cutting Edge Interventions for Improving Executive Function Skills in Students
Course Description
This is a practical strategies seminar!  First you will learn how to clearly define what the executive function skills are for the purpose of determining the most effective treatment interventions, as well as understanding the development of the executive function skills and what is meant by the term "executive dysfunction". 
You will learn dozens of functional, ready-to-use strategies for teaching students how to develop the executive function skills. Including:
Teaching students to develop a "memory for the future", to devise plans to achieve their goal, to use self-talk, to self-initiate, to transition to the next task of higher priority and to control their impulses and emotions to successfully complete a task.
Improving a student's awareness skills so that he/she can "read a room" then "stop, think and create" an appropriate action plan and infer possible outcomes.
Teaching students to see and sense the passage of time, accurately estimate how long tasks will take, change or maintain their pace, and carry out routines and tasks within allotted time frames.
Learning methods to improve a student's ability to cognitively shift and to be flexible in processing and accessing information.
Learning how to use the Get Ready * Do* Done Model to turn the core curriculum and lesson/treatment plans into powerful tools to teach students executive control skills. Fresh approaches to help students develop automaticity for class routines and transitions. 
Learner Objectives
State the functional working definition of what is meant by the term "executive function skills" as it pertains to therapeutic interventions;
Define how situational awareness, self-talk, forethought and episodic memory are the foundational skills for successful task execution;
Integrate the theory and techniques of the 360 Thinking model to develop lesson plans to remediate executive function skills in the classroom and/or individual and group therapy;
Generate a framework of interventions for and choose at least 5 ways to foster a student's ability to sense and manage the passage of time;
Describe 4 strategies to develop a student's capacity to read a room then shift and be a 'mental time traveler' to pre-experience the physical actions to complete a task in prospective time and space;
Breakdown the clinical interventions and techniques for teaching students how to plan for, initiate and complete complex assignments and long-term projects within allotted time frames using the Get Ready * Do * Done (Get Done) Model.
Day 2: The Master Class: Building Executive Function skills Competency - Working Memory, Speed of Processing, and Nonverbal Learning
Course Description
This Master Class is for the professional who wants to learn more strategies and techniques using  advanced treatment examples. Immerse yourself in the entire 360 Thinking Executive Function curriculum.
Non-Verbal Learning disabilities (NLD), executive function challenges and processing speed deficits often go hand-in-hand. Seminar participants will learn best practices to get students motivated, focused, organized and performing closer to their true potential. We will address at an advanced level how to teach students to channel their motivation and go from Intention to Action by creating and carrying out plans and to sustain forethought for task planning across hourly and extended time horizons.  Learn systematic ways to develop a student's situational intelligence and self-regulation.  Understand the relationship between speed of processing and executive function and learn practical strategies to improve written expression, abstract thinking/problem solving and figurative language skills.
This day is full of hands-on experiential exercises and interactive case studies, you will take away practical strategies and reproducible handouts that are instantly usable upon your return to the clinic, classroom or home.
Learner Objectives
Define how situational awareness, self-talk, forethought and episodic memory are the foundational skills for successful task execution and state the functional relationship between executive function, working memory and speed of information processing as it pertains to therapeutic interventions.
List 5 advanced applications of the Get Ready Do Done Model to teach a student how to a) visualize simple, multi-step and complex tasks and assignments and then sequence and plan the requisite steps to fully complete work and b) improve self-regulation and inhibition to meet behavior expectations
Use specific strategies to develop representational co thought gesture for forethought and task planning
Use specific strategies to improve situational awareness and self-regulation skills to improve a students' ability to "stop and read a room" and transition to follow routines with a reasonable pace and requisite materials with less supervision and fewer prompts.
Use the Time Tracker training program to improve a student's capacity to visualize and sense the passage of hourly and daily time, calculate how long tasks will take, break down and complete tasks and long-term projects within allocated time frames and control for procrastination and time distractors.
Use a block and box schema training to improve a student's processing speed for following routines, making decisions, planning tasks, doing assignments, completing writing assignments and engaging in social language/conversation skills.
Use specific strategies to improve working memory for stronger mind MIME forethought skills so students can go from intention to action to initiate and complete tasks and process information with greater accuracy and efficiency.
Use specific strategies to improve processing of figurative and abstract language to reduce anxiety and teach a student how to tolerate novelty and develop flexible/gray scale thinking for problem solving.
Participant Comments
Comments from Sarah Ward's 2018 Executive Functioning Conference in Surrey:
"Sarah is a fabulous, engaging speaker. You can tell she is passionate about her role in supporting students and staff." - Para-professional
"All of the materials covered in the conference were amazing. The speaker was knowledgeable and her delivery was to the point. No time was wasted during the entire 2 day conference." - Parent
"So many useful ideas to use at home and at school." - Para-professional
"All of the practical strategies were excellent. I look forward to trying them with my students" - Professional
"What a teacher! Sarah teaches from the "head" and "heart". It doesn't get better than that. In my 43 years teaching, I so rarely see that in a presenter." - Professional
About the Presenter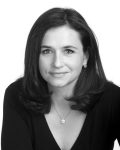 Sarah has over 25 years of experience in diagnostic evaluations and treatment of executive dysfunction. Ms. Ward holds a faculty appointment at the Massachusetts General Hospital Institute of Health Professions. Sarah is an internationally recognized expert on executive function and presents seminars and workshops on the programs and strategies she has developed with her Co- Director Kristen Jacobsen. Their 360 Thinking Executive Function Program received the Innovative Promising Practices Award from the National Organization CHADD. She has presented to and consulted with over 1200 public and private schools in Massachusetts and across the United States.
Workshop Schedule
| | | | |
| --- | --- | --- | --- |
| 8:00 | - | 9:00 | Check-in; book browsing available |
| 9:00 | - | 10:20 | Session 1 |
| 10:20 | - | 10:40 | Morning Break; Refreshments & Book Browsing Available |
| 10:40 | - | 12:00 | Session 2 |
| 12:00 | - | 12:40 | Lunch; Boxed lunch included for in-person registrants |
| 12:40 | - | 2:00 | Session 3 |
| 2:00 | - | 2:20 | Afternoon Break; Refreshments & Book Browsing Available |
| 2:20 | - | 3:30 | Session 4 |
Please note this schedule is for both days. 
Cost/Fund/Bursaries
Get 20% off by registering three or more attendees at once (not valid with other discounts).
Coupon codes can be entered on the cart page.
Special group rate of $200/person* for 3 or more people watching via web streaming on the same screen. Contact ACT for details.
| | Date | Parents, Para-Pros & Students | Professionals |
| --- | --- | --- | --- |
| Early Bird Rate ends | August 15th, 2019 | $275 | $350 |
| Regular Rate ends | September 12th, 2019 | $300 | $375 |
| Late Rate begins | September 13th, 2019 | $325 | $400 |
Bursaries
ACT continues to offer bursaries for para-professionals and professionals, as well as parents of children with other special needs, to improve accessibility. Please apply early and before you register for the event. ACT provided $23,000 in bursary funding in 2018 in the form of reduced registration fees and gratefully accepts donations to our bursary fund to allow us to provide a greater level of support. Donate to ACT's bursary fund.
Autism Funding
Parents who receive Autism Funding may use 20% of the total for equipment, books, training and travel costs. ACT's live events are considered eligible expenses by the Autism Funding Branch. For more information, please see Workshop Registration Using Autism Funding.