Setting the Stage for Success: Positive Behaviour Support in School, Home and Community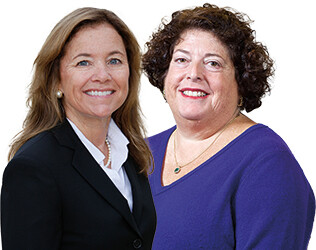 Friday & Saturday, October 19 & 20, 2018
Lynn Kern Koegel, CCC-SLP
Clinical Professor, Stanford School of Medicine, Stanford University, California
Ilene Schwartz, Ph.D., BCBA-D
Professor and Chair, Special Education, University of Washington
SFU Downtown Campus - Harbour Centre
Vancouver, BC & Web Streaming!

Early Bird rate ends September 24th, 2018
Setting the Stage for Success: Positive Behaviour Support in School, Home and Community
You can also register by calling us or mail our print form (pdf)
| | |
| --- | --- |
| Level | Intermediate/Advanced |
| For | Educators, Counsellors, Psychologists, Therapists, Parents |
| Focus | School –age children with ASD and related special |
| Autism-specific? | No – relevant across special needs |
Page Index
About the Event
Live stream: Watch and participate live from anywhere by registering for web streaming.  All times are Pacific Standard Time.
This is a conference where the focus is on the pro-active: engaging educators, families, and communities to "set the stage for success" by using Positive Behavior Support techniques for students with ASD and other special needs. Two internationally renowned speakers, Dr. Lynn Kern Koegel and Dr. Ilene Schwartz will provide the keynotes. 10 additional speakers will contribute to eight additional presentations and panel. The focus is on providing practical information, informed by research, addressing: challenging behaviors; providing Tier 1 & 2 PBS to students with autism; involving peers to facilitate social engagement; providing culturally sensitive PBS.
See all 12 presenters and the full itinerary here.
Keynotes:

Practical Ways to Decrease Challenging Behaviors in School, Home, and Community Settings with Dr. Lynn Kern Koegel, Stanford University, California
This presentation will discuss various intervention procedures for decreasing challenging behaviors. The emphasis will be on Positive Behavior Support evidence-based procedures that are coordinated, multi-component, and systematically implemented throughout the individual's day.

PBS – Working Together to Support Children and Families with Dr. Ilene Schwartz, University of Washington
Supporting students with disabilities and their families takes a village. The village includes the student, their peers, family members, friends, and a variety of professionals from different disciplines. Sometimes these professionals let their disciplinary differences create barriers to providing seamless services to students and families. The purpose of this presentation is to discuss strategies that professionals can employ to work collaboratively to enhance outcomes for students with disabilities.
About the Presenters
Dr. Lynn Kern Koegel
Dr. Koegel has been active in the development of programs to improve communication in children with autism, including the development of first words, grammatical structures, pragmatics, and social conversation. In addition to her published books and articles in the area of communication and language development, she has developed and published procedures and field manuals in the area of self-management and functional analysis that are used in school districts and by parents throughout the United States, as well as translated in other major languages. Dr. Lynn Koegel is the author of Overcoming Autism and Growing Up on the Spectrum with parent Claire LaZebnik, published by Viking/Penguin and available in most bookstores. Lynn Koegel and her husband, Robert, are the developers of Pivotal Response Treatment which focuses on motivation. The Koegels have been the recipients of many awards, including the first annual Children's Television Workshop Sesame Street Award for "Brightening the Lives of Children", the first annual Autism Speaks award for "Science and Research" and the International ABA award for "enduring programmatic contributions in behavior analysis."
Dr. Ilene Schwartz
National Authority on Autism, Inclusion, Early Childhood Education, Developmental Disabilities, and Applied Behavior Analysis
Dr. Ilene Schwartz earned her Ph.D. from the University of Kansas in Child and Developmental Psychology and is a Professor of Education at the University of Washington in Seattle. She is the director of the Haring Center for Inclusive Education on the UW campus, an interdisciplinary, research and training center focused on improving outcomes for children of all abilities. Dr. Schwartz has had continuous funding from the US Department of Education since 1990 to support her work in the areas of autism, developing educational interventions for young children, and preparing staff to work with people with disabilities. She is the author of 3 books and over 75 scholarly articles and book chapters.
Dr. Schwartz has spoken to audiences around the world on topics such as "Understanding Autism"; "Why Inclusion is Important for all Children", and "Getting an 'A' in ABA*". Her TED talk, "The Power of Inclusive Education" has been viewed by thousands of people. Her recent book, "The Project DATA Model for Teaching Preschoolers with Autism**" describes her 20-year ground-breaking project designed to provide state of the art services for children with autism in public school settings. The Project DATA model is used across the country and internationally and is the standard of care for young children with autism in Washington state.
Cost/Funding
| | Date | Parents, Para-Pros & Students | Professionals |
| --- | --- | --- | --- |
| Early Bird Rate ends | September 24th, 2018 | $175 | $200 |
| Regular Rate ends | October 5th, 2018 | $200 | $225 |
| Late Rate begins | October 6th, 2018 | $250 | $275 |
Bursaries
ACT continues to offer bursaries for para-professionals and professionals, as well as parents of children with other special needs, to improve accessibility to both our live and web streamed events. Please apply early and before you register for the event. ACT provided $31,000 in bursary funding in 2017 in the form of reduced registration fees and gratefully accepts donations to our bursary fund to allow us to provide a greater level of support. Donate to ACT's bursary fund.
MCFD-funded Event Bursaries for Parents of Children with ASD
Please note that MCFD Parent Bursary funding has been exhausted. Since April 1, 2017, ACT has used MCFD Parent Bursary funding to provide $60,000 in bursaries in the form of reduced registration to families & caregivers from across B.C. to enable them to build their skills by accessing training. Regular registration rates are now in effect however parents of children with ASD are welcome to apply for an ACT Bursary if the registration cost is a barrier preventing attendance.
For more information on ACT's Bursary programs, see our Bursary FAQ page.
Autism Funding
Parents who receive Autism Funding may use 20% of the total for equipment, books, training and travel costs. ACT's live events are considered eligible expenses by the Autism Funding Branch. For more information on how to register, please see Workshop Registration Using Autism Funding.
Workshop Location
SFU Downtown Campus - Harbour Centre
515 West Hastings Street
Vancouver, BC & Web Streaming!

Click to view full map
Parking is expensive downtown, however this venue is very accessible by public transit. Contact Translink for directions and schedules for the West Coast Express, Skytrain, Seabus and bus routes.
Hotel Information
Looking for a hotel? View the hotels that give ACT a preferred rate.
Workshop Schedule
Friday, October 19th, 2018
8:00am
Registration
Coffee & tea provided for registrants
8:45am
SFU Harbour Centre, Room 1900 - Fletcher Challenge Theatre
Welcoming remarks and introduction
8:45am - 9:00am
Joseph Lucyshyn, PhD, BCBA-D, UBC
Session 1: Keynote (9:00am-10:45am)
9:00am
Keynote Presentation, discussion period 10:30-10:45
Lynn Kern Koegel, Ph.D., CCC-SLP Clinical Professor, Stanford School of Medicine, Stanford University, California
10:45am
Morning Break
Refreshments served
Session 2: 11:00am-12:15pm
11:00am
Richard Stock, PhD, BCBA-D , Capilano University
12:15pm
Room 1400 - Segal Centre
Lunch break
Boxed Lunch & Coffee Provided
12:15pm - 1:00pm
Session 3: PBS in Schools 1:00pm-3:30pm
1:00pm
Preetinder Narang, M.Ed., BCBA & Tina Gunn, M.Ed., BCBA
1:40pm
Peer Mediated Pivotal Response Treatment
Ainsley Boudreau, PhD, R.Psych.
2:20pm
Victoria Knight, PhD, University of British Columbia
3:00pm
Session 3 Panel
Discussion will be led by Nathan Ngieng, Director of Instruction for Learning Support Services with the Abbotsford School District, who has been active in school-wide Positive Behavioral Intervention & Support throughout BC for the past decade.
Saturday, October 20th, 2018
8:00am
Registration
Coffee & tea provided for registrants
8:45am
SFU Harbour Centre, Room 1900 - Fletcher Challenge Theatre
Welcoming remarks and introduction
8:45am - 9:00am
Pat Mirenda, PhD, BCBA-D
Session 1: Keynote (9:00am-10:45am)
9:00am
Ilene Schwartz, Ph.D., BCBA-D, Professor and Chair, Special Education, University of Washington
10:45am
Morning Break
Refreshments served
Session 2 (11:00 – 12:15) - Introduction and Facilitation by Richard Stock
12:15pm
Room 1400 - Segal Centre
Lunch break
Boxed Lunch & Coffee Provided
12:15pm - 1:00pm
Session 3 (1:00pm-3:30pm)
1:00pm
Joseph Lucyshyn, PhD, BCBA-D, Associate Professor, Faculty of Education, UBC
2:15pm
Discussion Period for Providing Culturally Sensitive PBS to Families Panel 3:00pm - 3:30pm
Mariko Tachi, MEd, BCBA; Parbs Bains, MEd, BCBA; Noreen Dunn, MEd, BCBA