Picturing Success: Visual Support Strategies for Individuals with ASD
IN-PERSON ATTENDANCE SOLD-OUT! Web Stream Attendance Still Available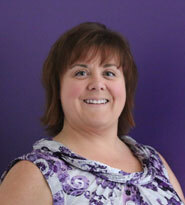 Friday & Saturday, October 20 & 21, 2017
Brenda Fossett, PhD, BCBA-D

SFU Segal Building
Picturing Success: Visual Support Strategies for Individuals with ASD
You can also register by calling us or mail our print form (pdf) .
| | |
| --- | --- |
| Level | Introductory/Intermediate |
| For | Parents; para-professionals; professionals |
| Approach | Visual support strategies |
| Focus | Across the lifespan |
| Autism-specific? | No |
Page Index
About the Event
Live stream: Watch and participate live from anywhere by registering for web streaming.
Visual support strategies have been used to successfully support children, youth and adults with autism and other developmental disabilities for decades. Many are familiar with the use of visual schedules, but there are many ways in which visual support strategies can be used. These supports have been demonstrated to increase independent functioning, teach specific skills, improve environmental awareness, teach rules and social expectations, reduce problem behavior and so much more! There is a large body of research to support the use of these strategies with children, youth, and adults in home, school, community and employment settings.
This two-day session will focus on the use of visual support strategies to meet the needs of children, youth, and adults with autism and other developmental disabilities. Topics covered will include:
• Determining the right type of visuals for a specific individual
• Selecting specific visual support strategies to address specific needs or skills
• Strategies for effectively implementing visual support strategies in a variety of contexts
About the Presenter
Dr. Brenda Fossett, BCBA-D, is an inspired teacher who is widely admired for her ability to convey complex concepts to those who work with children and adults with special needs, whether they are educational professionals or parent.  Dr. Fossett has been on faculty in the Applied Behavior Analysis - Autism Department at Capilano University since 2013. Prior to that she was Assistant Professor (Special Education) in the Department of Educational Psychology at the University of Alberta. She is also a certified teacher of the deaf, as well as being a Board Certified Behavior Analyst.
Dr. Fossett has extensive clinical experience providing behavioral/educational consultative services to children with ASD, deafness, and other developmental disabilities in home, school, and community settings. Her scholarly and clinical interests include: applied behavior analysis, the implementation of positive behavior support in home and school settings, and educational interventions for deaf children with developmental disabilities. For more information on Dr. Fossett see www.capilanou.ca/abaa/diploma-post-bac/Faculty/.
Workshop Schedule
| | | | |
| --- | --- | --- | --- |
| 8:30 | - | 9:00 | Check-in |
| 9:00 | - | 10:15 | Session 1 |
| 10:15 | - | 10:30 | Break (coffee and light snacks will be provided) |
| 10:30 | - | 12:00 | Session 2 |
| 12:00 | - | 1:00 | Lunch (bring or buy your own) |
| 1:00 | - | 2:15 | Session 3 |
| 2:15 | - | 2:30 | Break (coffee and light snacks will be provided) |
| 2:30 | - | 3:30 | Session 4 |
All times Pacific Standard Time
Cost/Fund/Bursaries
| | Date | Parents, Para-Pros & Students | Professionals |
| --- | --- | --- | --- |
| Early Bird Rate ends | September 27th, 2017 | $175 | $200 |
| Regular Rate ends | October 11th, 2017 | $225 | $250 |
| Late Rate begins | October 12th, 2017 | $275 | $300 |
Bursaries
ACT's Bursary Program
ACT fundraises to provide bursaries for low-income participants and/or those travelling from outside their home regions to an event. ACT only provides bursaries prior to registration.  You are welcome to call or email ACT's office (info@actcommunity.ca) for more information. ACT provided over $27,000 in bursaries in 2016 and gratefully accepts donations to our bursary fund to allow us to provide a greater level of support. Donate to our bursary fund.
Learn more about how to register using the ACT event bursary program.

New MCFD-funded Event Bursaries for Parents of Children with ASD 
MCFD has provided ACT with funding for a bursary program for parents and caregivers of children with autism to attend ACT events at reduced registration rates until March 31, 2018. Seats will be filled on a first come, first registered basis. Each parent is eligible to receive one in-person event bursary up until March 31, 2018. Additional bursaries are available to register for web streamed events. Learn more about how to register using the MCFD event bursary program.
Autism Funding
Parents who receive Autism Funding may use 20% of the total for equipment, books, training and travel costs. ACT's live events are considered eligible expenses by the Autism Funding Branch. More information on using Autism Funding. 
Parking is expensive downtown, however this venue is very accessible by public transit. Contact Translink for directions and schedules for the West Coast Express, Skytrain, Seabus and bus routes.
Hotel Information
Looking for a hotel? View the hotels that give ACT a preferred rate.