Parents are Teachers, Too! Embedding Instruction Into Daily Routines and Activities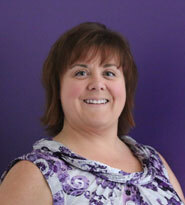 Saturday, November 28th, 2020
Brenda Fossett, PhD, BCBA-D

Web Streaming Only
Registration is now closed for this event.
Parents are Teachers, Too! Embedding Instruction Into Daily Routines and Activities
You can also register by calling us.
| | |
| --- | --- |
| Level | Introductory |
| For | Parents; Caregivers; Family Members; Community Professionals; Para-Professionals |
| Approach | Positive Behavior Support |
| Focus | Children |
| Autism-specific? | No |
Co-sponsored by
This workshop is partially funded by the Government of Canada's Emergency Support Fund and the Vancouver Foundation.


Page Index
About the Event
Parents may believe that the only individuals able to teach their child with ASD, or other developmental disabilities, are those with professional training. While professionals do possess knowledge and skills related to teaching children with unique learning needs, this does not mean that parents cannot contribute meaningfully to the education of their child. In fact, parents are in the unique circumstance to be able to provide meaningful instruction to address many areas of skill development within the context of daily life.
The goal of this workshop is to help parents reconceptualize teaching and learning as something that occurs outside of professional contexts, and to see the many ways in which they can use daily activities to teach a multitude of skills. Regardless of the skill level or age of their child, parents have the opportunity to not only involve their child in daily routines and activities that occur at home and in the community, but to teach important skills within the context of those routines and activities. Parents will learn to consider their child's learning needs in relation to daily routines and activities. They will also learn how to turn daily routines and activities into learning opportunities and embed instruction within those routines and activities.
Learning Outcomes
At the end of this workshop, participants will be able to:
Recognize and understand the important role that parents and caregivers play in teaching their children
Identify daily routines and activities that can serve as learning opportunities
Identify learning goals and objectives that can be addressed within the context of daily routines and activities
Utilize instructional strategies and supports to teach their child during daily routines and activities
Identify ongoing learning challenges and determine when additional support is needed
About the Presenter
Brenda Fossett, PhD, BCBA-D is an inspired teacher who is widely admired for her ability to convey complex concepts to those who work with children and adults with special needs, whether they are educational professionals or parents.  Dr. Fossett has been on faculty in the Applied Behavior Analysis - Autism Department at Capilano University since 2013. Prior to that she was Assistant Professor (Special Education) at the University of Alberta. She is also a certified teacher of the deaf and a Board Certified Behavior Analyst.
Dr. Fossett has extensive clinical experience providing behavioral and educational consultative services to children with ASD, deafness, and other developmental disabilities in home, school, and community settings. Her scholarly and clinical interests include: applied behavior analysis, the implementation of positive behavior support in home and school settings, and educational interventions for deaf children with developmental disabilities. 
Workshop Schedule
| | | | |
| --- | --- | --- | --- |
| 9:30 | - | 10:30 | Session 1 |
| 10:30 | - | 10:45 | Break |
| 10:45 | - | 11:45 | Session 2 |
| 11:45 | - | 12:30 | Lunch |
| 12:30 | - | 1:30 | Session 3 |
| 1:30 | - | 1:45 | Break |
| 1:45 | - | 2:45 | Session 4 |
Note: All times are in Pacific Standard Time (PST), UTC -8.
Cost/Fund/Bursaries
This is a free workshop, made possible by our generous sponsors.