Non-Aversive Strategies to Assist Individuals with Autism and Challenging Behaviours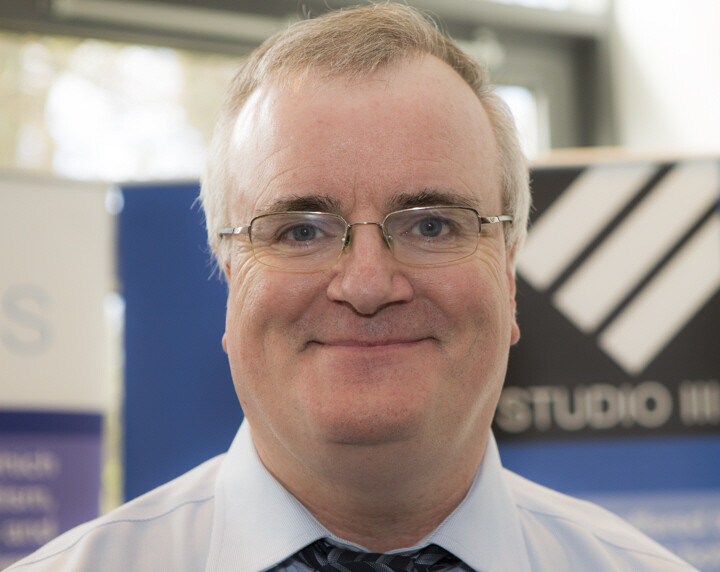 Friday, August 24th, 2018
Andrew McDonnell, PhD
Director of Studio3 Training Systems
SFU Downtown Campus - Harbour Centre
Non-Aversive Strategies to Assist Individuals with Autism and Challenging Behaviours
You can also register by calling us or mail our print form (pdf) .
| | |
| --- | --- |
| Level | Intermediate (understanding of autism assumed) |
| For | Family members, behaviour support practitioners, psychologists and front line agency and teaching staff |
| Focus | Lifespan |
| Autism-specific? | Yes |
Page Index
About the Event
Live stream: Watch and participate live from anywhere by registering for web streaming.  All times are Pacific Standard Time.
This one-day workshop will focus on how to manage behaviours of concern using a low arousal approach, developed by Dr. McDonnell to help support personnel in schools and group homes  manage 'highly aroused' and stressed individuals. The emphasis will be on verbal and nonverbal strategies to de-escalate crisis situations. In addition, the approach involves 'reflective practice' that is, 'What is my own contribution to the situation? Low-arousal approaches include interaction, diffusion and distraction strategies; coping with challenging behaviours including debriefing – why it is necessary and how to do it, managing versus changing behaviours, physical avoidance skills and physical intervention strategies.
Topics covered the day will include:
1) Background to the development of low arousal approaches.
2) Definition of the approach (Reflective practice)
3) Strategies for managing behaviours of concern (There will be an emphasis on practical de-escalation strategies).
4) Group exercise
5) Plenary session (group discussion)
About the Presenter
Dr. Andrew McDonnell is a Clinical Psychologist and Director of Studio3 Training Systems, based in the UK. He has a special interest in arousal mechanisms in people with autism and the management of severe challenging behaviours.
Other areas of interest are stress management, person centred approaches to behaviour management, arousal mechanisms and their application to human behaviour, and sensory perceptual processing differences. Andrew's doctoral thesis evaluated the impact of staff training in low arousal approaches and has been the subject of his book Managing Aggressive Behaviour in Care Settings - Understanding and Applying Low Arousal Approaches.
Workshop Schedule
| | | | |
| --- | --- | --- | --- |
| 8:30 | - | 9:00am | Registration |
| 9:00 | - | 10:15am | Session 1 |
| 10:15 | - | 10:30am | Morning Break (refreshments and light snacks will be served) |
| 10:30 | - | 12:00pm | Session 2 |
| 12:00 | - | 1:00pm | Lunch (bring or buy your own) |
| 1:00 | - | 2:15pm | Session 3 |
| 2:15 | - | 2:30pm | Afternoon break (refreshments and light snacks will be served) |
| 2:30 | - | 3:30 | Session 4 |
Cost/Fund/Bursaries
| | Date | Parents, Para-Pros & Students | Professionals |
| --- | --- | --- | --- |
| Early Bird Rate ends | June 6th, 2018 | $150 | $200 |
| Regular Rate ends | August 10th, 2018 | $200 | $225 |
| Late Rate begins | August 11th, 2018 | $250 | $275 |
Bursaries
ACT continues to offer bursaries for para-professionals and professionals, as well as parents of children with other special needs, to improve accessibility to both our live and web streamed events. Please apply early and before you register for the event. ACT provided $31,000 in bursary funding in 2017 in the form of reduced registration fees and gratefully accepts donations to our bursary fund to allow us to provide a greater level of support. Donate to ACT's bursary fund.
MCFD-funded Event Bursaries for Parents of Children with ASD
Please note that MCFD Parent Bursary funding has been exhausted. Since April 1, 2017, ACT has used MCFD Parent Bursary funding to provide $60,000 in bursaries in the form of reduced registration to families & caregivers from across B.C. to enable them to build their skills by accessing training. Regular registration rates are now in effect however parents of children with ASD are welcome to apply for an ACT Bursary if the registration cost is a barrier preventing attendance. 
For more information on ACT's Bursary programs, see our Bursary FAQ page.
Autism Funding
Parents who receive Autism Funding may use 20% of the total for equipment, books, training and travel costs. ACT's live events are considered eligible expenses by the Autism Funding Branch. For more information on how to register, please see Workshop Registration Using Autism Funding.
Parking is expensive downtown, however this venue is very accessible by public transit. Contact Translink for directions and schedules for the West Coast Express, Skytrain, Seabus and bus routes.
Hotel Information
Looking for a hotel? View the hotels that give ACT a preferred rate.