INVESTing in Girls and Women with ASD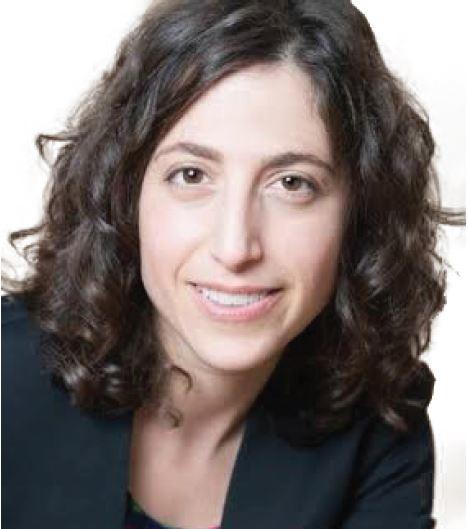 Friday, November 2nd, 2018
Dori Zener, MSW, RSW

SFU Harbour Centre
INVESTing in Girls and Women with ASD
You can also register by calling us.
| | |
| --- | --- |
| Level | Intermediate/Advanced, some experience and understanding of autism is assumed |
| For | Psychologists, Counsellors, Social Workers, Educators, People with Autism, Family Members, Behaviour Consultants/Analysts Level: Intermediate/ |
| Focus | Adolescent and adults with ASD without significant cognitive impairments but with difficulties in social understanding. |
| Autism-specific? | Yes |
Page Index
About the Event
Live stream: Watch and participate live from anywhere by registering for web streaming.  All times are Pacific Standard Time.
Girls and women with ASD largely camouflage their characteristics in an effort to pass as neurotypical. Due to their difficulties reading social cues, girls and women with ASD are disproportionately victims of bullying, sexual assault and abusive relationships. Mental health challenges such anxiety, depression, panic, eating disorders, ADHD, OCD and addictions often come to the attention of professionals before an ASD diagnosis is given, if at all.
INVEST: Identify Needs, Validate, Educate, Strengthen and Thrive has been developed by Dori Zener based on her extensive clinical experience with women and girls with ASD.
During this one day workshop, participants will learn how to use the INVEST model to:
Assess needs and elicit strengths
Create a therapeutic environment that validates and fosters resilience
Teach models for introducing important topics such as personal safety, gender identity, adapting to change
Use therapeutic techniques to develop emotional regulation, social skills and greater self care
Support girls and women as they thrive with new challenges and experiences
About the Presenter
Dori Zener, MSW, RSW, is an Individual, Couple and Family Therapist in Toronto. She has been working with individuals affected by ASD and learning differences for over a decade, with a particular interest in girls and women. She hosts "Asperfemme," a free support group for women on the spectrum.
Workshop Schedule
| | | | |
| --- | --- | --- | --- |
| 8:30 | - | 9:00am | Registration |
| 9:00 | - | 10:15am | Session 1 |
| 10:15 | - | 10:45am | Morning break (refreshments and light snacks will be provided); book browsing available |
| 10:45 | - | 12:00pm | Session 2 |
| 12:00 | - | 1:00pm | Lunch (buy or bring your own); book browsing will be available |
| 1:00 | - | 2:15pm | Session 3 |
| 2:15 | - | 2:30pm | Afternoon Break (refreshments and light snacks will be provided); book browsing available |
| 2:30 | - | 3:30pm | Session 4 |
Cost/Fund/Bursaries
Special group rates of $75/ea for 3 or more people watching via web-streaming on the same screen - a great team-building opportunity for schools and clinics to train staff. Contact us to learn more.
| | Date | Parents, Para-Pros & Students | Professionals |
| --- | --- | --- | --- |
| Early Bird Rate ends | September 19th, 2018 | $150 | $200 |
| Regular Rate ends | October 26th, 2018 | $200 | $225 |
| Late Rate begins | October 27th, 2018 | $225 | $275 |
Bursaries
ACT continues to offer bursaries for para-professionals and professionals, as well as parents of children with other special needs, to improve accessibility to both our live and web streamed events. Please apply early and before you register for the event. ACT provided $31,000 in bursary funding in 2017 in the form of reduced registration fees and gratefully accepts donations to our bursary fund to allow us to provide a greater level of support. Donate to ACT's bursary fund.
MCFD-funded Event Bursaries for Parents of Children with ASD
Please note that the MCFD Parent Bursary funding has been exhausted. Since April 1, 2017, ACT has used MCFD Parent Bursary funding to provide $60,000 in bursaries in the form of reduced registration to families & caregivers from across B.C. to enable them to build their skills by accessing training. Regular registration rates are now in effect however parents of children with ASD are welcome to apply for an ACT Bursary if registration cost is a barrier preventing attendance. 
For more information on ACT's Bursary programs, see our Bursary FAQ page.
Autism Funding
Parents who receive Autism Funding may use 20% of the total for equipment, books, training and travel costs. ACT's live events are considered eligible expenses by the Autism Funding Branch. Please pay when you register; the Autism Funding Branch will reimburse parents after the event.
More Autism Funding Information >