POPARD's Introduction to Behavior and Mental Health – for Families with Children with ASD
Watch in-person or via live web-streaming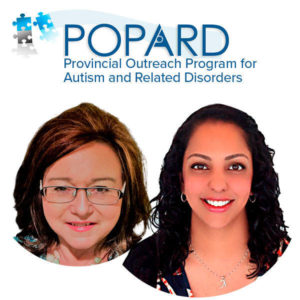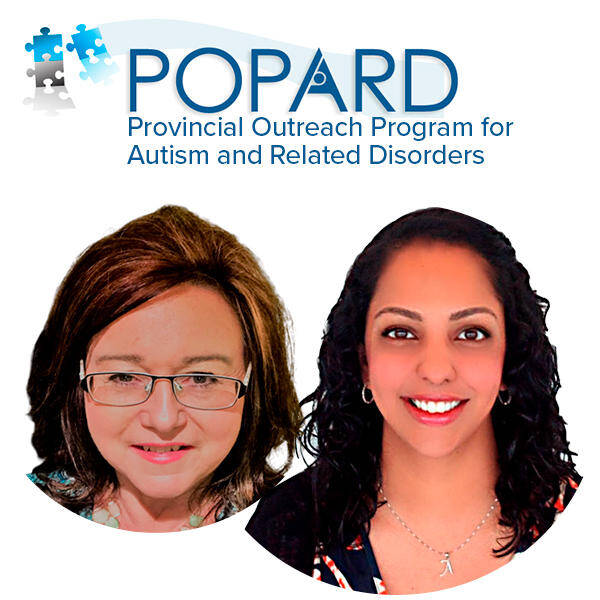 Friday, November 29th, 2019
Veena Birring Hayer, MSW, RSW
Georgina Robinson, PhD
Provincial Outreach Program for Autism and Related Disorders (POPARD)
SFU Harbour Centre, Vancouver, BC
POPARD's Introduction to Behavior and Mental Health – for Families with Children with ASD
You can also register by calling us or mail our print form (pdf) .
| | |
| --- | --- |
| Level | Parents of students with special needs |
| For | Introductory |
| Approach | Providing information for parents |
| Focus | School-age children |
| Autism-specific? | Mostly relevant for autism but all are welcome! |
Page Index
About the Event
Live stream: Watch and participate live online by registering for web streaming or attend in-person at SFU Harbour Centre, Vancouver.
Often families are confused as to when their children with autism are experiencing symptoms of a mental health condition such as anxiety or depression, both very common in children with autism. In addition it can be difficult to manage behaviors whether they stem from ASD or other learning, behavioral or mental health concerns.  
In this presentation, Veena Birring Hayer, POPARD's Family-School Liaison and Dr. Georgina Robinson, Principal of POPARD, will review the most common mental health concerns experienced by children and adolescents with ASD. The focus will be on helping parents identify when to seek support.  In addition, practical strategies for the home environment will be provided, along with an overview of how and where to access mental health services through health and community agencies, including the Ministry of Children and Family Development which has Children and Youth with Mental Health offices across B.C.
The session will further explore challenging behavior at home and school. This will include discussion to help understand the reasons behind behavior and the proactive versus reactive approach.  Effective strategies will be reviewed, and supportive resources will be provided. 
About the Presenters
Veena Birring Hayer, MSW, RSW
School-Family Liaison, Provincial Outreach Program for Autism and Related Disorders (POPARD)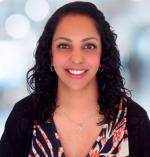 Veena Birring Hayer holds a Master of Social Work with a concentration in disability and mental health from the University of British Columbia.  Over the last 15 years, she has supported parents of children and youth with special needs in various capacities within Sunny Hill Health Centre for Children, BC Children's Hospital and MCFD - Children and Youth with Special Needs.
As the Family-School Liaison with the Provincial Outreach Program for Autism and Related Disorders (POPARD), Veena helps to build the capacity of families of children with ASD, by providing education and strategies to enable them to better navigate the school system. In 2017, the B.C. Ministry of Education (MOE) funded the Provincial Outreach Program for Autism and Related Disorders, a MOE resource, to create the Family-School Liaison position to provide information and support to parents and caregivers of students with ASD across B.C.
Georgina Robinson, PhD
Principal, Provincial Outreach Program for Autism and Related Disorders (POPARD)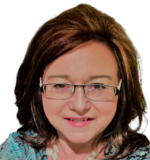 Dr. Georgina Robinson has a doctoral degree in educational and counselling psychology from the University of British Columbia and is certified as both a teacher and school psychologist. She is the Principal of the Provincial Outreach Program for Autism and Related Disorders (POPARD) which provides training to teaching staff and individual student consultations to schools across B.C. POPARD is a service of the Ministry of Education.
Georgina has extensive experience working with professionals and parents who support children and adolescents with ASD and other learning or behavioral challenges. Georgina is an adjunct faculty member at UBC and teaches graduate courses on consultation, school-based interventions and psychology practicum supervision.
Workshop Schedule
| | | | |
| --- | --- | --- | --- |
| 8:45 | - | 9:30 | Check-In (Coffee Served) |
| 9:30 | - | 11:00 | Session 1 |
| 11:00 | - | 11:15 | Morning Break; Refreshments Served |
| 11:15 | - | 12:45 | Session 2 |
| 12:45 | - | 1:30 | Lunch Break; Bagged Lunch Provided |
| 1:30 | - | 3:00 | Session 3 |
Cost/Funding
$50 early-bird rate ends November 21, 2019. Late rate registration of $75 per person begins November 22, 2019. Parents may use their autism funding to pay for this training.
Bursaries
ACT fundraises to provide bursaries for low-income participants and/or those travelling from outside their home regions to an event. These are also available for those working with any special needs, not just autism. ACT only provides bursaries prior to registration.  You are welcome to call or email ACT's office (info@actcommunity.ca) for more information. ACT provided over $23,000 in bursaries in 2018 and gratefully accepts donations to our bursary fund to allow us to provide a greater level of support. Donate to our bursary fund.
Learn more about how to register using the ACT event bursary program.
Autism Funding
Parents who receive Autism Funding may use 20% of the total for equipment, books, training and travel costs. ACT's live events are considered eligible expenses by the Autism Funding Branch. Please pay when you register; the Autism Funding Branch will reimburse parents after the event.
More Autism Funding Information >
Workshop Location
SFU Harbour Centre, Room 1900 (Fletcher Theatre)
515 West Hastings Street
Vancouver, BC

Click to view full map
Hotel Information
Looking for a hotel? View the hotels that give ACT a preferred rate.