Introduction to ASD – Practical Applications – POPARD (Vancouver)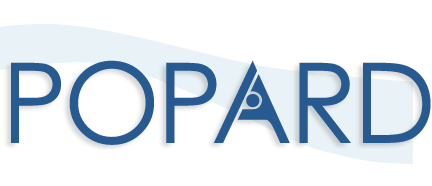 Monday - Friday, January 22 - 26, 2018
Kenneth Cole, PhD, RPsych

SFU Harbour Centre
Introduction to ASD – Practical Applications – POPARD (Vancouver)
You can also register by calling us.
| | |
| --- | --- |
| Level | Introductory/Intermediate |
| For | School Teams, Community Professionals & Parents |
| Approach | Intensive, pre-readings required |
| Focus | School-age children |
| Autism-specific? | Yes |
Page Index
About the Event
This 5-day, 30-hour course, taught by the experienced and engaging Dr. Ken Cole, reflects evidence-based practice in teaching students with autism. A pre-requisite for teaching assistants to work with students with autism in many B.C. school districts, this course has been enthusiastically received by classroom teachers, administrators, social workers, SLP's and OT's, as well as parents. The focus is on practical hands-on training through instructor demonstration, and individual coaching, and emphasizes the diversity of students with ASD. There is an optional exam for those who require an official POPARD Certificate.
Course Content:
Theoretical Foundations:

Characteristics of ASD
Diagnosis and assessment
Cognitive profiles and ranges of ability
Executive functions
Theory of mind
Sensory difference
Social and communication skills
Challenging behaviour
Effective instructional practices

Application of Theory to Classroom practice:

Behaviour observation
Data collection & analysis
Positive behaviour supports
Environmental/antecedent supports
Teaching approaches including:

direct instruction
differentiating curriculum
scaffolding
cognitive/behaviour interventions
augmentative communication
Participant Comments
"Amazing and useful information. I wish our whole staff could attend!!"
"Ken was excellent in presenting the information in a very natural, straight- forward way. He was always available to answer questions- offer suggestions and re-explain a concept."
"The biggest thing I learned was dealing with behaviours. I was struggling with this as a SEA and now I definitely have some very valuable tools that I can use."
About the Presenter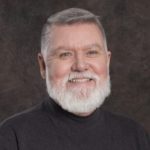 Dr. Kenneth Cole is a Registered Psychologist at the Provincial Outreach Program for Autism and Related Disorders. In addition, he is a District Psychologist in School District #36 (Surrey).
Dr. Cole was recently honoured with the Stenberg College President's Award. This award is presented annually by the College to a healthcare and human services professional who has inspired our community through their actions and words.
Using an energetic and engaging training style, "Dr. Ken" supports course participants in learning how they might provide strategic and caring support for some of our most unique students, neighbours, friends and family members. 
Workshop Schedule
| | | | |
| --- | --- | --- | --- |
| 8:30 | - | 9:00am | Registration check-in - first day only |
| 9:00 | - | 12:00pm | Morning Session * |
| 12:00 | - | 1:00pm | Lunch - bring or buy your own |
| 1:00 | - | 4:00pm | Afternoon Session * |
* Instructor to set breaks on first day of class
Cost/Fund/Bursaries
Registration costs include a $75 non-refundable materials fee.
Please provide an email address you access in the summer months to receive access to reading materials
Maximum registration: 30 people
Note: This course is also being offered March 5-9, 2018 in Surrey
Parents: Register for $125 with the MCFD-funded Parent Bursary! Call the ACT Office at 604-205-5467 or toll-free at 1-866-939-5188 for details.
| | Date | Parents, Para-Pros & Students | Professionals |
| --- | --- | --- | --- |
| Early Bird Rate ends | December 6th, 2017 | $410 | $450 |
| Regular Rate ends | January 10th, 2018 | $450 | $490 |
| Late Rate begins | January 11th, 2018 | $475 | $515 |
Bursaries
ACT's Bursary Program
ACT fundraises to provide bursaries for low-income participants and/or those travelling from outside their home regions to an event. ACT only provides bursaries prior to registration.  You are welcome to call or email ACT's office (info@actcommunity.ca) for more information. ACT provided over $27,000 in bursaries in 2016 and gratefully accepts donations to our bursary fund to allow us to provide a greater level of support. Donate to our bursary fund.
Learn more about how to register using the ACT event bursary program.

New MCFD-funded Event Bursaries for Parents of Children with ASD 
MCFD has provided ACT with funding for a bursary program for parents and caregivers of children with autism to attend ACT events at reduced registration rates until March 31, 2018. Seats will be filled on a first come, first registered basis. Additional bursaries are available to register for web streamed events. Learn more about how to register using the MCFD event bursary program.
Autism Funding
Parents who receive Autism Funding may use 20% of the total for equipment, books, training and travel costs. ACT's live events are considered eligible expenses by the Autism Funding Branch. More information on using Autism Funding.