"I'm going to be a video game designer!"- Helping Teens Prepare for the REAL Adult World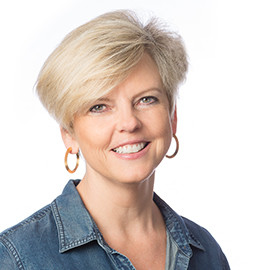 Friday, February 23rd, 2018
Pamela Crooke, PhD, CCC-SLP
Director, Social Thinking Training and Speakers' Collaborative, San Jose, California
Mary Winspear Centre, Bodine Family Hall
Sidney, BC

Early Bird rate ends January 11th, 2018
| | |
| --- | --- |
| Level | Introductory/Intermediate |
| For | Parents; para-professionals; professionals |
| Focus | Transitioning to Adulthood |
| Autism-specific? | No |
Co-sponsored by
Page Index
About the Event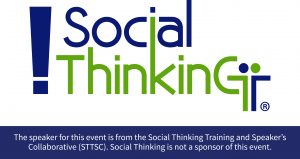 Pamela Crooke, Director of the Social Thinking Training and Speakers Collaborative will join ACT in beautiful Sidney on Vancouver Island to deliver training on transitioning to adulthood, thanks to sponsorship from Dwyer Tax Law.
Adolescence, angst, and apathy - the characteristics routinely used to describe teens and young adults who yearn for independence, but often have no plan for getting there. Developmentally, this time is called the "Transition to Adulthood". Teams develop plans, outline trajectories, and write goals to facilitate this process. We teach the importance of both academic and social skills, but at the end of the day it's not uncommon to hear, "No thanks, I'm just gonna design video games so I don't really need to learn that other stuff." 
Interestingly, around the globe, the love affair between the teenager and the field of video game design poses a stumbling block to more realistic planning and preparation for the social demands of the adult world. This transition can overwhelm individuals born to social learning challenges, even those who are "bright" with strong language skills.
This conference focuses on helping parents and professionals (e.g., teachers, counsellors, psychologists, speech language pathologists) prepare for - and respond to - this transition. We will explore the more nuanced expectations that come with the emergence into adulthood, including strategies to help individuals develop a more mature social mindset. 

The day is organized to address some of the most common statements from our tweens/teens and young adults including:
"I just want to have a friend." (Preferably a boy/girlfriend!
"I saw a video on YouTube, so I got this.
"I already know how to hang out, I just don't know what to say."
"I thought the person just wanted to hang out (not take advantage of me)."
"My parents are driving me nuts!"
"I know what to do, but it stresses me out."
We will use the research related to friendships, anxiety, social communication, and perspective taking to teach concrete strategies for:
Becoming comfortable with discomfort  
Understanding the levels of friendship and approachability
Encouraging self awareness and accountability
Understanding stress and anxiety (the good, the bad, and the roadblocks)
Motivation and grit (the good 4 letter word) 
Participants will be able to:
Describe the impact that social learning challenges have on academics and relationship building during the teen/young adult years.
Discuss how the Cascade of Social Attention relates to styles of learning (concrete vs. nuanced based).
Explain how anxiety can be a "stop sign" in an individual's ability to use Social Thinking and related skills.
Explain how a student can learn to identify and prioritize his or her own treatment* goals.
*Treatment refers to conceptual and strategy-based frameworks for building understanding and use of social skills and social thinking.
About the Presenter
Pamela Crooke earned her Ph.D. in Speech-Language Pathology from the University of Washington in Seattle. Prior to joining the Social Thinking team in San Jose, she coordinated autism interdisciplinary clinical services at the Tucson Alliance for Autism in Arizona, served as a clinical and academic faculty member at three universities, and worked for 15 years in Arizona public schools. Dr. Crooke speaks internationally on Social Thinking and has co-authored, with Michelle Garcia Winner, five award-winning books. Treatment efficacy in social and relational therapies for more-able individuals with autism remains Dr. Crooke's primary area of interest.
Cost/Funding
Parents: Register for $25 with the MCFD-funded Parent Bursary! Call the ACT Office at 604-205-5467 or toll-free at 1-866-939-5188 for details.
| | Date | Parents, Para-Pros & Students | Professionals |
| --- | --- | --- | --- |
| Early Bird Rate ends | January 11th, 2018 | $200 | $250 |
| Regular Rate ends | February 15th, 2018 | $225 | $275 |
| Late Rate begins | February 16th, 2018 | $250 | $300 |
Bursaries
ACT continues to offer bursaries for para-professionals and professionals, as well as parents of children with other special needs, to improve accessibility to both our live and web streamed events. Please apply early and before you register for the event. ACT provided $27,000 in bursary funding in 2016 in the form of reduced registration fees and gratefully accepts donations to our bursary fund to allow us to provide a greater level of support. Donate to ACT's bursary fund.
MCFD-Funded Event Bursaries for Parents of Children with ASD
MCFD has provided ACT with funding for a bursary program for parents and caregivers of children with autism to attend ACT events at a reduced registration rate of $25 per day until March 31, 2018. Seats will be filled on a first come, first registered basis. Call the ACT Office at 604-205-5467 or toll-free at 1-866-939-5188 for details.
Autism Funding
Parents who receive Autism Funding may use 20% of the total for equipment, books, training and travel costs. ACT's live events are considered eligible expenses by the Autism Funding Branch. For more information, please see Workshop Registration Using Autism Funding.
Hotel Information
The Best Western Plus Emerald Isle in Sidney is offering discounted room rates starting at $135.20 for a standard room, based on double occupancy. 

Please call the hotel directly and refer to the "ACT Conference Rate". The rate is available up until January 20th 2018, after which rates are subject to standard pricing. Rooms and room rates are subject to availability. 
Workshop Schedule
| | | | |
| --- | --- | --- | --- |
| 8:30 | - | 9:00 | Registration |
| 9:00 | - | 10:15 | Session 1 |
| 10:15 | - | 10:45 | Morning break (coffee and light snacks will be provided) |
| 10:45 | - | 12:15 | Session 2 |
| 12:15 | - | 1:00 | Lunch (a light lunch will be provided) |
| 1:00 | - | 2:15 | Session 3 |
| 2:15 | - | 2:30 | Afternoon Break (coffee and light snacks will be provided) |
| 2:30 | - | 3:30 | Session 4 |