Identifying and Treating Co-occurring Mental Health Challenges in Children with ASD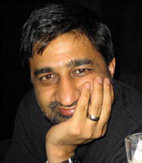 Friday, May 29th, 2015
Vikram Dua, MD, FRCPC
Clinical Associate Professor, UBC
Simon Fraser University - Downtown Campus
Identifying and Treating Co-occurring Mental Health Challenges in Children with ASD
You can also register by calling us or mail our print form (pdf) .
| | |
| --- | --- |
| Level | Intermediate/Advanced |
| For | Community professionals |
| Focus | School-Age/Adolescence |
| Autism-specific? | Yes |
Page Index
About the Event
Children with ASD have very high rates of co-occurring mental health challenges, carrying a 75% risk that they will be identified with conditions including ADHD, anxiety disorders and tic disorders, prior to reaching adulthood. Frequently it is these conditions and not autism itself that is the most disabling factor in the life of a child with ASD.  Treatment typically leads to a substantial improvement in the functioning - independent of the degree of disability.  Increasingly, it is recognized that anticipating, identifying and treating psychiatric disorders proactively is vital to ensure optimal outcomes across the lifespan.
In this workshop, Dr. Dua will introduce his approach, coined the Autism Comorbidity Algorithm (ACA), which frames and guides clinical and diagnostic assessment and treatment decisions through a developmental lens. The goal of the ACA is to use a life-span orientation to assess both the benefits and risks of treatment. It is based on a careful identification of the co-occurring disorders, aiming for holistic improvement in the child's functioning with the goal of preventing future complications. Dr. Dua focuses particular attention on the overuse of potent anti-psychotic medications in the treatment of ASD and the underuse of medications with a stronger evidence-base.
The presentation will include a primer in psychiatric comorbidity and ASD, and the relevance of identifying mental health concerns, along with illustration of the clinical challenges of doing so. It will highlight critical research findings, as well as real-life applications. Dr. Dua will show why this orientation is an effective and safe way to treat psychiatric comorbidities in ASD. Time will be provided for Q&A and case-based discussions.
About the Presenter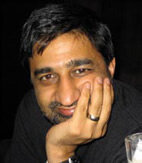 Dr. Dua is a child and adolescent psychiatrist who has assessed and treated hundreds of children and youth with complex neurodevelopmental disorders in British Columbia for almost 20 years. He served as the primary researcher and writer for the B.C. Ministry of Health policy paper, "Standards and Guidelines for the Diagnosis and Assessment of Young Children with Autism Spectrum Disorder." Dr. Dua completed his medical school training at McMaster University in Hamilton and then went on to do a residency at Harvard Medical School. He is Associate Clinical Professor at UBC and practices with the Neuropsychiatry Clinic of BC Children's Hospital and the BC Autism Assessment Network. In September 2015, Dr. Dua will take on the position of Psychiatrist-in-Chief at Surrey Place Center and the University of Toronto.
Workshop Schedule
| | | | |
| --- | --- | --- | --- |
| 8:30 | - | 9:00 | Check-in |
| 9:00 | - | 10:15 | Session 1 |
| 10:15 | - | 10:30 | Morning break (light snacks will be served) |
| 10:30 | - | 12:00 | Session 2 |
| 12:00 | - | 1:00 | Lunch (bring or buy your own) |
| 1:00 | - | 2:30 | Session 3 |
| 2:30 | - | 2:45 | Afternoon break (light snacks will be served) |
| 2:45 | - | 3:30 | Session 4 |
Cost/Fund/Bursaries
| | Date | Parents, Para-Pros & Students | Professionals |
| --- | --- | --- | --- |
| Early Bird Rate ends | April 29th, 2015 | $100 | $150 |
| Regular Rate ends | May 20th, 2015 | $150 | $200 |
| Late Rate begins | May 21st, 2015 | $200 | $250 |
Bursaries
ACT's live events are self-supporting through registration fees and sponsorship; we do not receive government funding. ACT fundraises to provide bursaries for low-income participants. We prioritize family members and autistic adults for bursaries which are given in the form of lower registration fees. ACT only provides bursaries prior to registration for those who want to join our online audience. Learn more about how to register using the ACT event bursary program. You are welcome to call or email ACT's office (info@actcommunity.ca) for more information. ACT provided over $11,000 in bursaries in 2019 and gratefully accepts donations to our bursary fund to allow us to provide a greater level of support. Donate to our bursary fund.
Autism Funding
Parents who receive Autism Funding may use 20% of the total for equipment, books, training and travel costs. ACT's live events are considered eligible expenses by the Autism Funding Branch. Please pay when you register; the Autism Funding Branch will reimburse parents after the event.
More Autism Funding Information >
Parking is expensive downtown, however this venue is very accessible by public transit. Contact Translink for directions and schedules for the West Coast Express, Skytrain, Seabus and bus routes.
Hotel Information
Looking for a hotel? View the hotels that give ACT a preferred rate.