Event Details
About the Event
On Day 1, this presentation will offer practical insights for professionals to better understand how to support autistic girls and women, including case studies. On Day 2, there will be a panel discussion featuring autistic women, as well as an opportunity for those living with autism to pose questions to Dori Zener in a special 'Ask a Therapist' session. Ms. Zener will shed light on the varied strengths and needs of autistic women and girls, drawing on her 15 years of experience as an Individual, Couple and Family Therapist, specializing in fostering well-being among neurodivergent individuals.
Girls and Women are often overlooked in autism research, clinical training and service provision. Due to difficulties reading social cues, autistic girls and women, in general, are disproportionately victims of bullying, sexual assault and abusive relationships. Mental health challenges such anxiety, depression, panic, eating disorders, ADHD, OCD and addictions are exacerbated by the lack of awareness of the needs of women and girls. By shedding light on their experiences and providing practical strategies, we can support autistic girls and women to thrive.
Session Details
Day 1: Thursday, November 3, 2022 - 9:30am to 2:30pm Pacific Time
The INVEST Model – Case Studies
The INVEST model [Identify Needs, Validate, Educate, Strengthen and Thrive], developed by Dori Zener, identifies the essential elements to promote well-being. Using a series of case studies from her own practice, Dori will illustrate how educators, clinicians and family members can use practical strategies to better support autistic girls and women.
Agenda
Session 1: 9:30am - 11:00am: Profile of Autistic Girls and Women
Session 2: 11:20am - 12:30pm: The INVEST Model
Session 3: 1:30pm - 2:30pm: Case Studies
---
Day 2: Friday, November 4, 2022 - 10:00am to 1:30pm Pacific Time 
Panel Discussion and Q & A - 'Ask a Therapist'
A panel, including autistic women discussing their lived experience, will begin the day. The 'Ask a Therapist' session that follows will provide an opportunity for autistic youth and adults, and their families, to have their questions answered by Dori Zener. ACT will circulate a form to all registrants so they can submit their questions online in advance – to protect the privacy of participants. Ms. Zener will organize the questions/answers to cover as many questions as possible.
Agenda:
Session 1: 10:00am - 11:30am: Panel Discussion
Session 2: 12:15pm - 1:30pm: Q & A - 'Ask a Therapist' Session
Panelists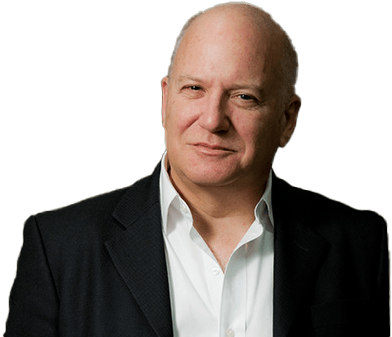 Panel Facilitator – Dr. Anthony Bailey
Dr. Anthony Bailey is Professor Emeritus at the University of British Columbia where he served as Chair of the Institute of Mental Health and Professor and Chair of Child and Adolescent Psychiatry, Department of Psychiatry, Faculty of Medicine, until his recent retirement. Prior to his retirement, Dr. Bailey earned the respect of families and autistic adults for his clinical work focused on teenagers and able autistic adults; he is particularly interested in the diagnosis of autistic women.
Jennifer Branston
Jennifer Branston is a passionate advocate for diversity, equity and inclusion. She volunteers as a member of ACT's Board of Directors and as Chair of North Vancouver School District's Parent Advisory Council. Her experience as a mother with ASD and the parent of autistic children provides an important perspective.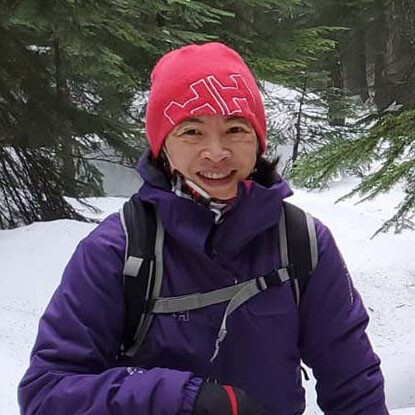 Juliani Kusmanto
Juliani Kusmanto was brought up in Indonesia before emigrating to Canada as an adult, where she was diagnosed with autism. She has thought deeply about the challenges of explaining her diagnosis to her Indonesian family and the disbelief she has met when communicating her diagnosis both in Indonesia and in Canada because she is a skilled professional. Juliani is active in a number of autism-related organizations and especially interested in the challenges facing women with a late diagnosis.
Pam Palmer
Pam Palmer worked as a lawyer for many years before marrying, having four children, and discovering that she was an autistic member of a neurodiverse family. She now works part time in a legal software company. She is a general member of ACT's society and is active in the autistic community with a special interest in autism in women.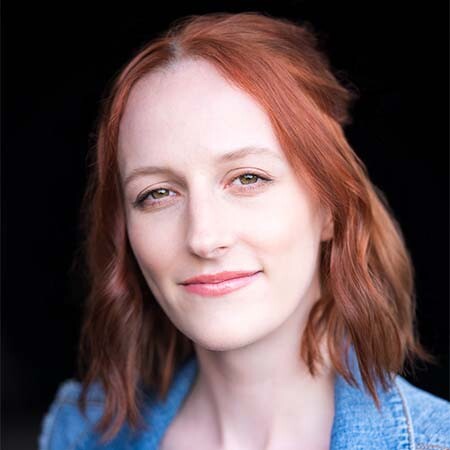 Kayla Tellier
Kayla Tellier is a committed autistic advocate. She works for the inclusion of those with neurodiversity by promoting education, specializing in autism. She works for the Canucks Autism Network and volunteers with several organizations that support autistic individuals. Currently she is researching the experiences of autistic women during pregnancy and the development of resources to better inform and support them.
Participant Comments
Comments from past workshops with Dori Zener
"This is the first time I've felt truly seen by a professional. Thank you so much for the clear and well-formulated way you explain these things that I've never been able to put words to." - Autistic woman
"Very relevant topic with a lot of evidence-based info. I appreciated the amount of practical info and strategies presented." - Professional
"The compassion, commitment and knowledge of the presenter is absolutely amazing!" - Parent
ACT's Commitment to Public Health Measures
ACT is committed to following public health recommendations for our in-person events.
We will require proof of vaccination status for all people attending the event in-person. This is to protect the health of vulnerable attendees, staff and our presenter as we will be sharing the same space for two days. We will encourage the use of masks, even if it is not a public health requirement.
If you are unable to meet these requirements, online attendance via web stream is available, or you may request a full refund before October 26, 2022. After October 26, ACT will offer a transfer to online attendance.
As public health requirements may change shortly prior to the event, please be prepared to carefully review your emails from ACT for the latest information.
In the event public health orders will not permit in-person gatherings on November 3 and 4, 2022, all in-person registrations will be transferred to online attendance via web stream. See current BC Public Health Orders.
About the Presenter
Dori Zener, MSW, RSW
Dori Zener, a Registered Social Worker, has been working with neurodivergent individuals and their loved ones for over fifteen years. As an Individual, Couple and Family Therapist, Dori uses person-centred evidence-based therapy techniques to help each client achieve their goals and enhance their lives. She is the Director of Dori Zener & Associates, a neurodiversity-affirming mental health agency in Toronto.  Dori is passionate about autism acceptance. She endeavours to expand the understanding of autism through publications, workshops, research collaborations and corporate consultation.
Dori believes in the power of shared lived experience to foster connection and hope. She has championed the development of four autistic-led peer support groups: Good Company (formerly Asperfemme Toronto), a support group for adult women and nonbinary individuals with official/self-diagnosis on the Autism Spectrum, Chilling on the Spectrum, a young adult support and social group, Navigating Work a unique group for neurodivergent job seekers and Rainbow Spectrum Pride, a support group for autistic 2SLGBTQIA+ adults.
Cost
|   | Date | Family Members, Autistic Adults, Para-Pro's & Students | Professionals |
| --- | --- | --- | --- |
| Early Bird Rate ends | July 7, 2022 | $150 | $200 |
| Regular Rate ends | October 17, 2022 | $175 | $225 |
| Late Rate begins | October 18, 2022* | $200 | $250 |
*Last day to register is October 31, 2022
Bursaries
ACT provides bursary funds from our own resources and through support from private donors. We encourage autistic girls and women to apply. Anyone wishing to attend an ACT event is eligible to apply if the cost is a barrier to attending the event. Bursaries are provided as reduced event registration fees. You are encouraged to apply as soon as possible as bursary funds are limited. Visit ACT's Event Bursary page for more information on our bursary programs. Donate to our bursary fund.
Complete ACT's Bursary Form to apply before October 17, 2022 at 4:30pm. If you identify as Indigenous, or work for an Indigenous organization, complete our Bursary Form for Indigenous Community.
Autism Funding
If you wish to use your child's Autism Funding to pay for your registration, ACT can invoice the Autism Funding Branch directly. If you are paying in advance to be reimbursed, you must contact the Autism Funding Branch for approval first.
For information on how to register with your Autism Funding, visit Workshop Registration Using Autism Funding.
Workshop Location
Simon Fraser University at Harbour Centre
Room 1400-1430
515 West Hastings St, Vancouver, BC 
Parking is expensive downtown, however this venue is very accessible by public transit. Contact Translink for directions and schedules for the West Coast Express, Skytrain, Seabus and bus routes.

Level Intermediate. Some experience and understanding of autism is assumed.
Focus Autistic youths and adults without significant cognitive impairments but with difficulties in social understanding.
For Autistic women, family members and community professionals.
Autism-Specific? Yes.
Event Schedule
All times are Pacific Time Zone.
Day 1 - November 3, 2022
9:00 am - 9:30 am
Registration
9:30 am - 11:00 am
Profile of Autistic Girls/Women
11:00 am - 11:20 am
Morning Break
Coffee and light snacks will be provided
11:20 am - 12:30 pm
INVEST Model Presentation
12:30 pm - 1:30 pm
Lunch
Bring/buy your own
1:30 pm - 2:30 pm
Case Studies
Day 2 - November 4, 2022
9:30 am - 10:00 am
Registration
Coffee will be provided
10:00 am - 11:30 am
Panel Discussion
11:30 am - 12:15 pm
Lunch
Bring/buy your own
12:15 pm - 1:30 pm
Q & A - "Ask a Therapist"
---
ACT Events
Payment Details