Gaining Student Cooperation: The First Step to Learning and Inclusion
POPARD's District Training Model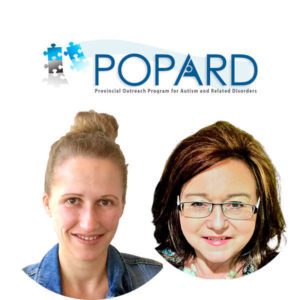 Friday, October 25th, 2019
Alexandra Voroshina, MA, BCBA
Georgina Robinson, PhD
Provincial Outreach Program for Autism and Related Disorders (POPARD)
SFU Harbour Centre
Gaining Student Cooperation: The First Step to Learning and Inclusion
You can also register by calling us.
| | |
| --- | --- |
| Level | Introductory |
| For | School teams |
| Approach | Gaining student co-operation |
| Focus | School-age children |
| Autism-specific? | No |
Co-sponsored by

Page Index
About the Event
Live stream: Watch and participate live online by registering for web streaming.
One of the greatest challenges faced by school district staff is how to teach students when they have persistent difficulty following instructions. Gaining student cooperation is vital to set the groundwork for learning in an inclusive classroom. In this one-day presentation, Alexandra Voroshina will present an overview of POPARD's Student Cooperation Training (SCT) Model. This approach to intervention rooted in Behaviour Skills Training and Applied Behaviour Analysis creates lasting change and increases capacity across multiple layers of the school system. It targets an individual student, but includes training the classroom and school team, and requires district staff to participate and then replicate the model with support from POPARD.
The original seven-district POPARD pilot project of the SCT Model demonstrated that targeting skill development of school and district staff resulted in:
An increase from an average of 30% to an average of 80% in successful teaching techniques.
Growth in teacher confidence as a result of their students demonstrating positive behaviour change – the pre-requisite for learning.
Consistent improvement in student skills, as demonstrated by acquisition data.
Increased quality of life reported by family members, in both home and school environments.
The original pilot has now been expanded to three additional districts as part of this new service now being offered by POPARD.
Through a multimedia presentation, participants will learn how the Student Cooperation Training Model can help build capacity across the province. The components of training and outcomes will be outlined. There will be the opportunity to discuss ways in which POPARD can support, through the involvement of its educational consultants, the implementation of this model in the school environment, with ample opportunity for performance feedback.
About the Presenters
Alexandra Voroshina, MA, BCBA - Behavioral Consultant, Provincial Outreach Program for Autism and Related Disorders (POPARD)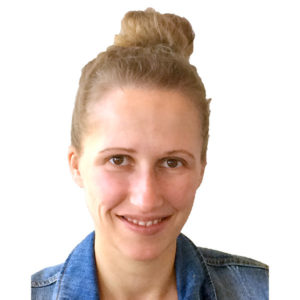 Alexandra Voroshina has worked in school districts across British Columbia as an education and behavior consultant for the Provincial Outreach Program for Autism and Related Disorders (POPARD). Currently she is employed as a Behavior Analyst for the North Vancouver School District. Ms. Voroshina has over a decade of experience working with individuals with special needs in home programs and in school districts. She has a Master of Arts in Special Education from the University of British Columbia and is a Board Certified Behavior Analyst. She has taught at the University of British Columbia and at Douglas College and has presented at various international and local conferences.
Georgina Robinson, PhD - Principal, Provincial Outreach Program for Autism and Related Disorders (POPARD)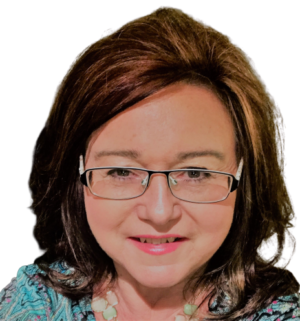 Dr. Georgina Robinson has a doctoral degree in educational and counselling psychology from the University of British Columbia and is certified as both a teacher and school psychologist. She is the Principal of the Provincial Outreach Program for Autism and Related Disorders (POPARD) which provides training to teaching staff and individual student consultations to schools across B.C. POPARD is a service of the Ministry of Education. Georgina has extensive experience working with professionals and parents who support children and adolescents with ASD and other learning or behavioral challenges. Georgina is an adjunct faculty member at UBC and teaches graduate courses on consultation, school-based interventions and psychology practicum supervision.
Galen Soon, M.Ed. - Vice-Princiapal, Abbotsford School District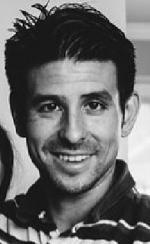 Galen Soon has worked in education for seventeen years in a variety of roles including: learning assistance teacher, resource teacher and District Special Education Coordinator for Low Incidence and Gifted Education. Galen is a Vice-Principal with the Abbotsford School District. He has a Bachelor of Education, a Masters in Educational Leadership with a focus on supporting the at-risk learner in alternate education, a Graduate Diploma in Inclusive Education, and is working towards becoming a Board Certified Behaviour Analyst (BCBA).
Workshop Schedule
| | | | |
| --- | --- | --- | --- |
| 8:30 | - | 9:00 | Check-In |
| 9:00 | - | 10:15 | Session 1 |
| 10:15 | - | 10:45 | Morning Break; Refreshments Available |
| 10:45 | - | 12:00 | Session 2 |
| 12:00 | - | 1:00 | Lunch Break; Bring/Buy Your Own |
| 1:00 | - | 2:15 | Session 3 |
| 2:15 | - | 2:30 | Afternoon Break; Refreshments Available |
| 2:30 | - | 3:30 | Session 4 |
Cost/Fund/Bursaries
$50 early-bird rate ends October 17. Late rate registration of $75 per person begins October 18.
School Districts in BC are eligible to register their entire district for a group web stream viewing free of cost thanks to sponsorship from Provincial Outreach Program for Autism and Related Disorders (POPARD). To sign up your district for this offer, contact your POPARD District Partner, please download the District Partner contact list. Deadline for submissions is October 11th. You must register to receive a Certificate of Online Attendance.
Bursaries
ACT fundraises to provide bursaries for low-income participants and/or those travelling from outside their home regions to an event. ACT only provides bursaries prior to registration.  You are welcome to call or email ACT's office (info@actcommunity.ca) for more information. ACT provided over $23,000 in bursaries in 2018 and gratefully accepts donations to our bursary fund to allow us to provide a greater level of support. Donate to our bursary fund.
Learn more about how to register using the ACT event bursary program.
Autism Funding
Parents who receive Autism Funding may use 20% of the total for equipment, books, training and travel costs. ACT's live events are considered eligible expenses by the Autism Funding Branch. Please pay when you register; the Autism Funding Branch will reimburse parents after the event.
More Autism Funding Information >