Event Details
Why Focus on Anxiety and Sensory Differences in Autism?
Processing everyday sensory information can be difficult for autistic people. Any of their senses may be over- or under-sensitive, or both, at different times. These sensory differences can affect how they feel and act, and can have a profound effect on a person's life.
While this conference will feature recent research, it will focus on the experience and perspectives of autistic people, in particular, on how future research could better inform the services and resources available to support them.
Conference Highlights
Two keynotes presentations by internationally recognized autism researchers/clinicians: Dr. Connor Kearns & Dr. Tiffany Woynaroski
Research presentations by Patrick Dwyer, Elina Birmingham and Siamak Anzapour, and Nichole Sheerer.
Three panel presentations, featuring people with lived experience, researchers, and a range of community-based professionals.
Day 1: Thursday, April 27, 2023 - 9:00am to 3:00pm Pacific Time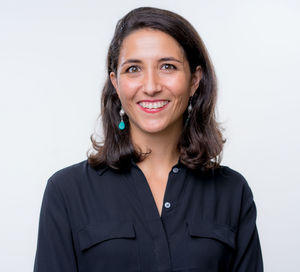 Keynote Presentation: 9:15am to 10:15am Pacific Time
Distinct expressions of anxiety in autistic individuals (and why they matter)
Connor Kerns, PhD, Associate Professor, Department of Psychology, University of British Columbia
View details

This talk will describe challenges to the detection of anxiety problems in autistic individuals and provide a rationale for why overcoming these challenges – by recognizing and better understanding the distinct way autistic individuals may experience anxiety.

Dr. Connor Kerns has conducted and published studies on a broad array of topics including the role of paternal age in ASD risk, the co-occurrence of childhood psychopathologies, and differential predictors of Cognitive Behavioural Therapy's (CBT) efficacy for child anxiety. Her present research focuses on the overlap, assessment and treatment of anxiety and autism spectrum disorders (ASD). Her ongoing projects aim to explore the varied presentation and phenomenology of anxiety in ASD and the implications of this variation for effective anxiety measurement and treatment. Dr. Kerns is also preparing to extend this work to the understudied area of traumatic events and their sequelae in youth with ASD. Another area of interest is the use of technology to facilitate the dissemination of empirically based treatments. Dr. Kerns is currently working to develop cost-effective, computer-assisted CBTs for youth with ASD and anxiety, interactive social stories to improve skill generalization in ASD, and video-enhanced ASD screening and educational tools. Her long terms goals include developing a parsimonious model of psychiatric co-occurrence to inform the design and dissemination of cross-diagnostic assessments and treatments that will improve child wellbeing and development.
10:45am to 12:00pm Pacific Time
Panel: Experiences with Anxiety
Moderated by Grace Iarocci, PhD
View details

Grace Iarocci, PhD is a Professor of Psychology at Simon Fraser University, and the Director of the Autism and Developmental Disorders Lab. A registered psychologist, Dr. Iarocci works closely with government and community agencies in BC to disseminate research information on ASD and influence policy on ASD and other developmental disabilities. Grace has a particular interest in researching quality of life issues among families living with ASD.

Panelist profiles will be added soon.
Research Presentation: 1:00pm to 1:40pm Pacific Time
Exploring Sensory Processing Subtypes in Autism
Nichole Scheerer, PhD
View details

Autistic individuals often show different reactions to sensory information (e.g., sounds, sights, smells, etc.) in their environment. These reactions vary across autistic individuals and across sensory modalities. These sensory differences have been shown to promote behaviours that challenge and cause distress in autistic individuals. Sensory behaviours are predictive of other functions including motor, social, and cognitive abilities. Preliminary research suggests that specific sensory differences may cluster together within individuals creating discrete sensory processing subtypes. This talk will focus on research examining the existence of, and predictive power of sensory processing subtypes. Further, the relationship between sensory differences and anxiety will be discussed.

Nichole Scheerer is an assistant professor in the Psychology Department at Wilfrid Laurier University in Waterloo, Ontario. Nichole received her PhD in Cognitive Neuroscience from Laurier in 2015. Nichole then completed postdoctoral training in the Autism and Developmental Disabilities Lab at Simon Fraser University, as well as the Brain and Mind Institute at Western University. Nichole's research combines behavioural and electrophysiological techniques to investigate sensory processing in both typically and atypically developing people.
Research Presentation: 1:40pm to 2:20pm Pacific Time
Attention and Neurodivergent Sensory Experiences
Patrick Dwyer, PhD (c)
View details

This presentation will explore sensory processing and attention for neurodivergent people. Specifically, data and practical suggestions will be presented on the relationship between hyper-reactivity and hypo-reactivity, and how anxiety and attentional hyper-vigilance are closely intertwined.

Patrick is an autistic PhD candidate in developmental psychology in the Neurocognitive Development Lab at the University of California, Davis. His main research interest is using various research methods, such as questionnaires, electrophysiology, eye-tracking, and cognitive tasks, to explore and understand sensory processing and attention in autism. More broadly, Patrick is interested in anything relevant to the well-being of autistic and neurodivergent people, and he has studied community perspectives regarding intervention and neurodiversity controversies. Patrick is a co-founder of the Autistic Researchers Committee at the International Society for Autism Research (INSAR) and helped to found a neurodivergent peer-support and advocacy community at UC Davis. He maintains a blog, autisticscholar.com. On a local note, Patrick grew up in B.C. and completed his undergraduate studies at the University of Victoria.
Research Presentation: 2:20pm to 3:00pm Pacific Time
Using artificial intelligence to improve quality of life of autistic children with decreased sound tolerance
Elina Birmingham, PhD & Siamak Arzanpour, PhD
View details

Many children on the autism spectrum suffer from decreased sound tolerance (DST). When exposed to these sounds, children feel very distressed, which can cause them to react with behaviours such as covering their ears, yelling, or attempting to escape. Accommodations for DST, including earplugs or earmuffs, noise canceling headphones, or allowing them to take breaks in a quiet area may interfere with the child's full participation in educational, community and family activities. To address this gap, we have developed a listening device that both detects and filters out specific sounds, delivering a "clean" signal to the user's ears. We are currently testing the performance of the system in a VR environment.

Elina Birmingham, PhD, is an Associate Professor in the Educational Psychology area of the Faculty of Education at Simon Fraser University (SFU). She completed her PhD in Cognitive Psychology at the University of British Columbia in 2008, followed by postdoctoral fellowships at the California Institute of Technology, and Simon Fraser University. The overarching goal of her research is to better understand and support children, youth and adults on the Autism Spectrum. Her recent research spans the disciplines of psychology, education, and engineering. For example, in an interdisciplinary collaboration with SFU Mechatronic Systems Engineering (Siamak Arzanpour), she is working on creating smart technology using artificial intelligence to support autistic children, youth and adults who experience decreased sound tolerance. This work is funded by the Kids Brain Health Network (KBHN), a Network of Centres of Excellence.

Dr. Siamak Arzanpour received his PhD. in Mechanical and Mechatronics Engineering at the University of Waterloo in 2006. After two years of research as a Postdoctoral Fellow, he joined the School of Mechatronic Systems Engineering at Simon Fraser University in 2008.
Day 2: Friday, March 31, 2023 - 9:00am to 3:30pm Pacific Time
Keynote Presentation: 9:00am to 10:00am Pacific Time
Biobehavioral Approaches to Translational Research in Neurodevelopmental Conditions: A Spotlight on Sensory Differences in Autism
Tiffany Woynaroski, Ph.D., CCC-SLP, Vanderbilt University (Nashville, Tennessee)
View details

Autistic individuals experience early-emerging and long-persisting differences in patterns of responding to sensory stimuli (i.e., sensory responsiveness) that are now recognized as core characteristics of the condition. It has been theorized that these alterations in sensory responsiveness arise early in life from biological and/or behavioral factors and produce cascading effects on the development of higher-order skills conventionally associated with autism, such as language and communication ability. If this is the case, then monitoring and/or intervening upon sensory responsiveness, particularly early in life, may translate to improved language and communication outcomes in persons on the autism spectrum, at least in part by influencing the biobehavioral factors that underlie sensory differences in this population. Dr. Woynaroski will share recent findings from clinical-translational studies in her laboratory that lend increasing empirical support to this "cascading effects" framework.

Tiffany Woynaroski, PhD, CCC-SLP is an Assistant Professor of Hearing and Speech Sciences at Vanderbilt University Medical Center, Fellow of the Frist Center for Autism and Innovation, and Investigator in the Vanderbilt Kennedy Center and Vanderbilt Brain Institute. Her research program aims to identify brain and behavioral factors that may be useful for explaining phenotypic variance, predicting growth or differential response to candidate treatments, or elucidating the mechanisms by which supports and services work to improve meaningful outcomes in persons with autism and other neurodevelopmental conditions.
10:30am to 11:45am Pacific Time
Panel: Early Development and Sensory
Moderated by Dr. Grace Iarocci
View details

Grace Iarocci, PhD is a Professor of Psychology at Simon Fraser University, and the Director of the Autism and Developmental Disorders Lab. A registered psychologist, Dr. Iarocci works closely with government and community agencies in BC to disseminate research information on ASD and influence policy on ASD and other developmental disabilities. Grace has a particular interest in researching quality of life issues among families living with ASD.

Panelist profiles will be added soon.
12:45pm to 1:45pm Pacific Time
Panel: Future in Research
Moderated by Michelle Schmidt, PhD
View details

Michelle Schmidt, PhD is the Executive Director of ACT - Autism Community Training. Prior to joining ACT in 2022, Michelle Schmidt was involved in public education in British Columbia, as an educator, school psychologist, and administrator. Most recently, Michelle served as Director of Instruction in the Surrey School District, where she was responsible for inclusive education and supports for students with diverse abilities.

Panelist profiles will be added soon.
ACT's Commitment to Protecting Public Health at In-Person Events
ACT requires proof of COVID-19 vaccination status for all people attending this event in-person. This is to protect the health of vulnerable attendees, staff and our presenter as we will be sharing the same space for two days. We will encourage the use of masks, even if it is not a public health requirement.
View Details

If you are unable to meet these requirements, you may request a full refund by April 21, 2023. After April 21, ACT will offer a transfer to online attendance.

If you are feeling unwell or presenting with any symptoms of illness on the day of the event, please contact us at info@actcommunity.ca to receive online event attendance.

In the event public health orders will not permit in-person gatherings on April 27 & 28 2023, all in-person registrations will be transferred to online attendance via web stream. See current BC Public Health Orders.
Bursaries
ACT provides bursary funds from our own resources and through support from private donors. Anyone wishing to attend an ACT event is eligible to apply if the cost is a barrier to attending the event. Bursaries are provided as reduced event registration fees. You are encouraged to apply as soon as possible as bursary funds are limited. Visit ACT's Event Bursary page for more information on our bursary programs. Donate to our bursary fund.
Complete ACT's Bursary Form to apply before April 20, 2023. If you identify as Indigenous, or work for an Indigenous organization, complete our Bursary Form for Indigenous Community.
Autism Funding
If you wish to use your child's Autism Funding to pay for your registration, ACT can invoice the Autism Funding Branch directly. If you are paying in advance to be reimbursed, you must contact the Autism Funding Branch for approval first.
For information on how to register with your Autism Funding, visit Workshop Registration Using Autism Funding.
Workshop Location
Simon Fraser University at Harbour Centre
Room 1700
515 West Hastings St, Vancouver, BC
This venue is readily accessible by public transit. Visit Translink.ca for directions and schedules for the West Coast Express, Skytrain, Seabus and bus routes. Please note that parking in downtown Vancouver is costly, but there are several parkades nearby.
Please note ACT cannot accept responsibility for any expenses incurred by the participant from charges that involve travel, accommodations, or other costs related to attending an ACT event. These are the sole responsibility of the participant as well as all risks associated with non-refundable, non-changeable purchases. ACT strongly recommends that participants purchase cancellation insurance for travel, etc. where possible.
Communication access real-time translation (CART), and American Sign Language (ASL) interpretation will be available for this event.
Level Intermediate/Advanced
Focus Autism across the lifespan
For Community professionals, Researchers, and Caregivers
Approach Informing community professionals and family members about the research associated with anxiety and sensory processing in autism using the framework of evidence-based practice.
Autism-Specific? Yes
Event Schedule
All times are Pacific Time Zone.
Day 1 - April 27
8:15 am - 9:00 am
Registration
9:00 am - 9:15 am
Introduction by Michelle Schmidt
9:15 am - 10:15 am
Keynote Presentation by Connor Kerns, PhD
10:15 am - 10:45 am
Break
Refreshments Served
10:45 am - 12:00 pm
Panel: Experiences with Anxiety
12:00 pm - 1:00 pm
Lunch
Bring/Buy Your Own
1:00 pm - 3:00 pm
Research Presentations
Day 2 - April 28
8:15 am - 9:00 am
Registration
9:00 am - 10:00 am
Keynote Presentation: Tiffany Woynarski, PhD
10:00 am - 10:30 am
Break
Refreshments Served
10:30 am - 11:45 am
Panel: Early Development & Sensory
11:45 am - 12:15 pm
Lunch
Bring/Buy Your Own
12:45 pm - 1:45 pm
Future in Research
---
ACT Events
Payment Details