Faster than a Speeding Bullet: iPads in Autism Intervention (Kelowna)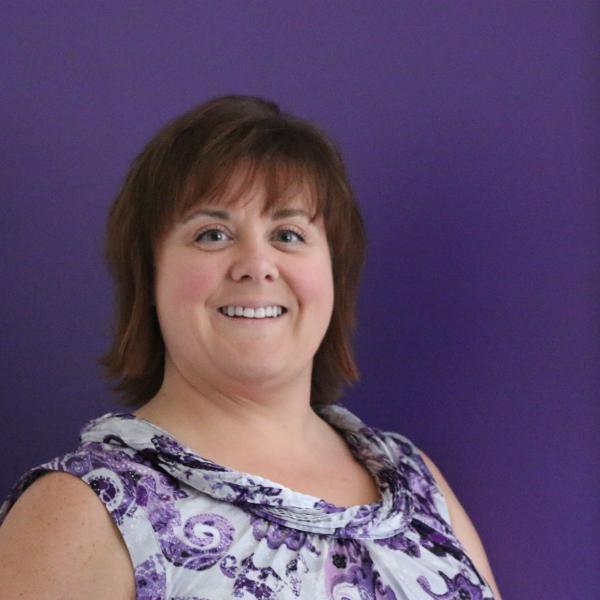 Saturday, April 25th, 2015
Brenda Fossett, Ph.D., BCBA-D

Coast Capri Hotel
Faster than a Speeding Bullet: iPads in Autism Intervention (Kelowna)
You can also register by calling us or mail our print form (pdf) .
| | |
| --- | --- |
| Level | Introductory/Intermediate; some experience with a tablet or iPad is assumed |
| For | Family Members, Community Professionals, Para-Professionals |
| Focus | Lifespan - Particularly for children and adults who require adapted educational, communication or life skills supports |
| Autism-specific? | No |
Page Index
About the Event
It's hard to believe that the iPad was first released only in 2010. In such a short period of time, the use of iPads and other tablets have become common learning tool in the educational environment. For individuals with autism and other developmental disabilities, the iPad and other tablets have been seen as the "miracle" device but to be effective, there is a lot to be considered.  This workshop will review a number of skill areas in which the iPad can be a useful instructional tool and/or an aid for daily living. Current research regarding the effectiveness of iPad and other tablet-based applications in a variety of skill areas, including communication, academic,  daily living, social  and employment skills. Relevant apps will be discussed and/or demonstrated. This presentation will address the age range, from young children to adults
At the end of this workshop, participants will be able to:
Identify skill areas where the use of iPad and other tablet-based applications may be useful.
Describe uses of iPads and other tablets which are supported by research.
Identify specific apps to address specific skill areas.
About the Presenter
Brenda Fossett is an inspired teacher who is widely admired for her ability to convey complex concepts to those who work with children and adults with special needs, whether they are educational professionals or parent.  Dr. Fossett has been on faculty in the Applied Behavior Analysis - Autism Department at Capilano University since 2013. Prior to that she was Assistant Professor (Special Education) in the Department of Educational Psychology at the University of Alberta. She is also a certified teacher of the deaf, as well as being a Board Certified Behavior Analyst.
Dr. Fossett has extensive clinical experience providing behavioral/educational consultative services to children with ASD, deafness, and other developmental disabilities in home, school, and community settings. Her scholarly and clinical interests include: applied behavior analysis, the implementation of positive behavior support in home and school settings, and educational interventions for deaf children with developmental disabilities. For more information on Dr. Fossett see www.capilanou.ca/abaa/diploma-post-bac/Faculty/
Workshop Schedule
| | | | |
| --- | --- | --- | --- |
| 8:30 | - | 9:00 | Check-in |
| 9:00 | - | 10:15 | Session 1 |
| 10:15 | - | 10:30 | Break (light snacks will be served) |
| 10:30 | - | 12:00 | Session 2 |
| 12:00 | - | 1:00 | A light lunch will be provided. |
| 1:00 | - | 2:15 | Session 3 |
| 2:15 | - | 2:30 | Afternoon break (light snacks will be served) |
| 2:30 | - | 3:30 | Session 4 |
Cost/Fund/Bursaries
A light lunch will be provided.
| | Date | Parents, Para-Pros & Students | Professionals |
| --- | --- | --- | --- |
| Early Bird Rate ends | March 18th, 2015 | $100 | $150 |
| Regular Rate ends | April 15th, 2015 | $150 | $200 |
| Late Rate begins | April 16th, 2015 | $200 | $250 |
Bursaries
ACT's live events are self-supporting through registration fees and sponsorship; we do not receive government funding. ACT fundraises to provide bursaries for low-income participants. We prioritize family members and autistic adults for bursaries which are given in the form of lower registration fees. ACT only provides bursaries prior to registration for those who want to join our online audience. Learn more about how to register using the ACT event bursary program. You are welcome to call or email ACT's office (info@actcommunity.ca) for more information. ACT provided over $11,000 in bursaries in 2019 and gratefully accepts donations to our bursary fund to allow us to provide a greater level of support. Donate to our bursary fund.
Autism Funding
Parents who receive Autism Funding may use 20% of the total for equipment, books, training and travel costs. ACT's live events are considered eligible expenses by the Autism Funding Branch. Please pay when you register; the Autism Funding Branch will reimburse parents after the event.
More Autism Funding Information >
Hotel Information
The Coast Capri Hotel is offering a rate of $115.00 a night for a Coast Comfort Room or $125.00 a night for a Coast Superior Room for ACT workshop attendees. Room rates are for single or double occupancy, and include a full hot buffet breakfast served daily in Vintner's Poolside Grill. Please call 250-860-6060 and book your room before Monday, March 23, 2015 to receive this special rate.