Evaluating Intervention Programs and Peer Mediated Pivotal Response Treatment for Children with ASD

Saturday, January 14th, 2017
Isabel Smith, PhD
Ainsley Boudreau, PhD 
SFU Harbour Centre
Evaluating Intervention Programs and Peer Mediated Pivotal Response Treatment for Children with ASD
You can also register by calling us or mail our print form (pdf) .
| | |
| --- | --- |
| Level | Research Focus |
| For | Parents/Community Professionals |
| Approach | Early intervention and pivotal response training |
| Focus | Preschoolers (morning) /School-Age (afternoon) |
| Autism-specific? | Yes |
Page Index
About the Event
Across Canada there are a number of very different approaches to autism intervention in both the pre-school and school-age context. Join ACT for a fascinating day to discover more about the experience in Nova Scotia and New Brunswick and what we should consider when evaluating and refining the BC approach to supporting children with ASD.
Morning Presentation (9:30am - 12:00pm) 
Evaluating Intervention Programs for Preschoolers with ASD
Presented by Isabel Smith, PhD, Dalhousie University
Presentation Description 
We know that some interventions delivered in early childhood can improve the quality of life for people with ASD and their families. The Preschool Autism Treatment Impact (PATI) study team has compared the publicly funded early intervention programs that are available for families of preschoolers with ASD in Nova Scotia and New Brunswick. The two programs differ in many ways, including what methods are used, how intervention is delivered, when children access services and for how long, and what government department is responsible for the program. In this presentation, Dr. Smith will describe the background and methods of the study and share both the preliminary results and the process of gathering families' and service providers' perspectives throughout the study.

Afternoon Presentation (1pm - 3pm)
Peer Mediated Pivotal Response Treatment for Children with ASD
Presented by Ainsley Boudreau, PhD
Presentation Description 
Few evidence-based interventions target social-communication skills for children with ASD in the school setting. Research in Nova Scotia has demonstrated that Pivotal Response Treatment (PRT) has significant potential in this important environment for children. In this presentation, Dr. Boudreau will present the evidence for a variation on the common parent delivery model of PRT,  in which typically developing peers are taught new ways to effectively play with their classmates with ASD.
About the Presenters
Dr. Isabel Smith is the Joan and Jack Craig Chair in Autism Research at Dalhousie University. A Clinical-Developmental Psychologist, she is a Professor in the Departments of Pediatrics and Psychology & Neuroscience. Her ASD research program is based at the IWK Health Centre, and one focus is the effectiveness of Nova Scotia's unique model of early behavioural intervention for preschoolers with ASD. Dr. Smith has promoted evidence-based practices for identification, diagnosis, and treatment of ASD for many years through research and advocacy, as well as by providing professional development and peer consultation.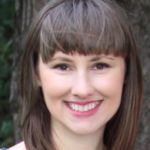 Dr. Ainsley Boudreau is a Post-Doctoral Clinical Research Fellow at BC Children's Hospital. She has a Master's degree in School Psychology, and graduated from Dalhousie University with a PhD in Clinical Psychology. Her research aims to advance treatment and other clinical work in neurodevelopmental disorders (primarily ASD, as well as tic/Tourette disorders and attention deficit hyperactivity disorder).
Workshop Schedule
| | | | |
| --- | --- | --- | --- |
| 9:00 | - | 9:30 | Check-in |
| 9:30 | - | 10:30 | Session 1 - Dr. Isabel Smith |
| 10:30 | - | 10:50 | Morning break (light snacks will be served) |
| 10:50 | - | 12:00 | Session 2 - Dr. Isabel Smith |
| 12:00 | - | 1:00 | Lunch (bring or buy your own) |
| 1:00 | - | 3:00 | Session 3 - Dr. Ainsley Boudreau |
Cost/Fund/Bursaries
| | | | |
| --- | --- | --- | --- |
|   |  Date | Parents, Para-pros & Students | Professionals |
| Early Bird Rate ends  | January 4, 2017 | $50 | $75 |
| Late Rate begins | January 5, 2017 | $75 | $100 |
Bursaries
ACT fundraises to provide bursaries for low-income participants and/or those travelling from outside their home regions to an event. ACT only provides bursaries prior to registration. Please read Bursary Information. You are welcome to call or email ACT's office (info@actcommunity.ca) for more information. ACT provided over $25,000 in bursaries in 2016 and gratefully accepts donations to our bursary fund to allow us to provide a greater level of support. Donate to our bursary fund.
Autism Funding
Parents who receive Autism Funding may use 20% of the total for equipment, books, training and travel costs. ACT's live events are considered eligible expenses by the Autism Funding Branch. Please pay when you register; the Autism Funding Branch will reimburse parents after the event.
More Autism Funding Information >
Parking is available under SFU Harbour Centre, however this venue is very accessible by public transit. Contact Translink for directions and schedules for the West Coast Express, Skytrain, Seabus and bus routes.
Hotel Information
Looking for a hotel? View the hotels that give ACT a preferred rate.