ESSENCE
What research is telling us about the need for inter-disciplinary collaboration to meet the needs of children with a range of neurodevelopmental conditions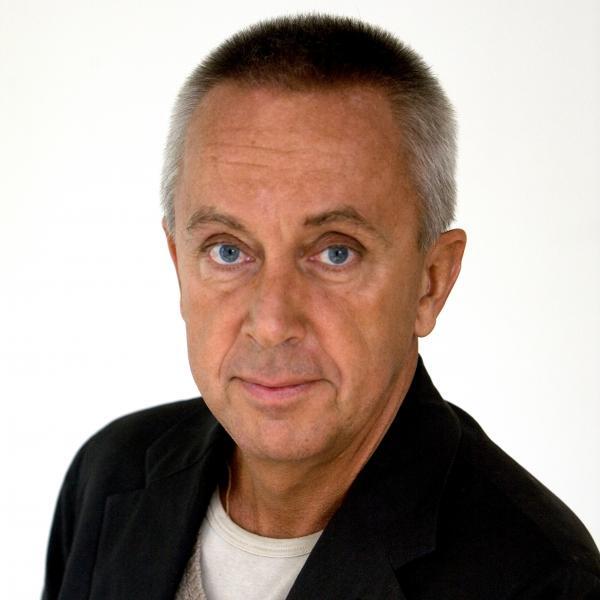 Friday, March 27th, 2015
Christopher Gillberg, MD, PhD
Director, Gillberg Neuropsychiatry Centre, University of Gothenburg, Sweden
SFU Harbour Centre
You can also register by calling us.
| | |
| --- | --- |
| Level | Intermediate/Advanced |
| For | Educators, Clinicians, Family Members |
| Focus | Research focusing on a range of neurodevelopment conditions |
| Autism-specific? | No |
Page Index
About the Event
ACT - Autism Community Training's 11th Annual Focus on Research Event

Professor Christopher Gillberg, an internationally recognized researcher, has identified a major frustration of clinicians and families. Despite our attempts to draw firm diagnostic boundaries, many disorders (including autism spectrum disorder, attention-deficit/hyperactivity disorder, oppositional defiant disorder, tic disorder, developmental coordination disorder) share symptoms – indeed this is the rule rather than the exception in child psychiatry and developmental medicine. 
The acronym ESSENCE, coined by Dr. Gillberg, Early Symptomatic Syndromes Eliciting Neurodevelopmental Clinical Examinations, refers to the reality of how children (and their parents) present in clinical settings. He draws on international research to make a compelling case that child symptoms, in at least one ESSENCE domain before age five, often signals major problems in the same or overlapping domains years later. Over focus on ASD in young children could be a big mistake, especially as it may not be the major risk factor for issues including academic failure and adult/ adolescent/adult social exclusion.
Dr. Gillberg makes the case that children referred  by age five to health visitors, nurses, social workers, education specialists, pediatricians, GPs, speech and language therapists, child neurologists, child psychiatrists, psychologists, neurophysiologists, dentists, clinical geneticists, occupational therapists and physiotherapists have a range of symptoms in the following areas but that very few will see more than one specialist, when they need the input of two or more to identify and treat overlapping symptoms.
general development
communication and language
social inter-relatedness
motor coordination
attention
activity
behaviour
mood
sleep
Given this reality, Dr. Gillberg makes a compelling case that if we want to achieve best outcomes we need to recognize this reality: "There is no time to wait; something needs to be done, and that something is unlikely to be just in the area of speech and language, just in the area of autism or just in special education."
Panel Discussion
Moderator: Vikram Dua, MD, FRCPC, Clinical Associate Professor, UBC
Panelists
Christopher Gillberg, MD, PhD
Robin Friedlander, MD FRCPC, Clinical Director, Development Disabilities Mental Health Services (DDMH); Clinical Head Neuropsychiatry Clinic, BCCH; Clinical Professor, UBC
Kavita Kamat, MSW, MEd., BCBA, Clinical Director, posAbilities: Laurel Behaviour Support Services
Alisa Lipson, MD, Clinical Assistant Professor, UBC; Developmental Pediatrician, BC Autism Assessment Network (BCAAN); private practice
Charmaine Miranda, Ph.D., R.Psych., Clinical Instructor UBC; Clinical Associate SFU; Psychologist, BCAAN; private practice
Marilyn Noort, M.Sc., RSLP, BCAAN: Professional Practice Leader of Speech-Language Pathology, BCCH; Clinical Instructor, UBC
Michelle Schmidt, PhD, District Principal Education Services, Surrey School District
About the Presenter
Christopher Gillberg, MD, PhD is Professor of Child and Adolescent Psychiatry at the University of Gothenburg, Sweden where he heads the Gillberg Neuropsychiatry Centre. He is also Visiting or Honorary Professor at the Universities of London, University College London (Institute of Child Health), University of Glasgow, University of Edinburgh, and Kochi University, Japan (where he is involved with the Japan Environment Cohort Study/JECS).
Christopher Gillberg is considered the most productive autism researcher in the world, and is on Thomson Reuters 2014 list of the world´s most influential researchers (all fields) because of the number  of citations of the many peer-reviewed scientific papers he has published (600) relevant to children´s and adolescents' mental and neurological health. His research interests included ASD, ADHD, Tourette syndrome, intellectual disability, epilepsy, behavioural phenotype syndromes, depression, reactive attachment disorder and anorexia nervosa. His research ranges from genetics and basic neuroscience through epidemiology and clinical phenomenology to treatments/interventions and outcome. He has written 31 books, which have been published in more than a dozen languages, several of which are standard textbooks in the field of Child and Adolescent Psychiatry and Autism. He is an honorary member of the Swedish National Autism Society and ADHD Society ("Attention"), and a member of the Norwegian Academy of Sciences.
Workshop Schedule
| | | | |
| --- | --- | --- | --- |
| 8:30 | - | 9:00 | Check-in |
| 9:00 | - | 9:15 | Introductions (Dr. Vikram Dua) |
| 9:15 | - | 10:30 | Session 1 - Professor Gillberg |
| 10:30 | - | 10:45 | Morning Break (light snacks will be served) |
| 10:45 | - | 12:00 | Session 2 - Professor Gillberg |
| 12:00 | - | 1:00 | Lunch (a light lunch will be provided) |
| 1:00 | - | 2:15 | Session 3 - Professor Gillberg |
| 2:15 | - | 2:30 | Afternoon Break (light snacks will be served) |
| 2:30 | - | 3:30 | Session 4 - Panel Discussion |
Cost/Fund/Bursaries
A light lunch will be provided.
| | Date | Parents, Para-Pros & Students | Professionals |
| --- | --- | --- | --- |
| Early Bird Rate ends | February 25th, 2015 | $65 | $80 |
| Regular Rate ends | March 18th, 2015 | $85 | $100 |
| Late Rate begins | March 19th, 2015 | $115 | $130 |
Bursaries
ACT fundraises to provide bursaries for low-income participants and/or those travelling from outside their home regions to an event. ACT only provides bursaries prior to registration.  Please read Bursary Information. You are welcome to call or email ACT's office (info@actcommunity.ca) for more information. ACT provided $24,000 in bursaries in 2014 and gratefully accepts donations to our bursary fund to allow us to provide a greater level of support. Donate to our bursary fund. 
Autism Funding
Parents who receive Autism Funding may use 20% of the total for equipment, books, training and travel costs. ACT's live events are considered eligible expenses by the Autism Funding Branch. Please pay when you register; the Autism Funding Branch will reimburse parents after the event.
More Autism Funding Information >