Early Intervention with Very Young Children at Risk of ASD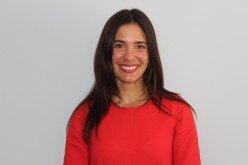 Friday & Saturday, July 10 & 11, 2015
Laurie Vismara, PhD, BCBA-D
York University; Centre for Training and Research in Early Autism Treatment (TREAT)
SFU Segal Graduate School of Business
Early Intervention with Very Young Children at Risk of ASD
You can also register by calling us or mail our print form (pdf) .
| | |
| --- | --- |
| Level | Intermediate/Advanced |
| For | Professionals including Behaviour Analysts/Consultants, Psychologists, Speech-Language Pathologists, Occupational Therapists |
| Focus | Children under Four |
| Autism-specific? | Yes |
Page Index
About the Event
As techniques for screening children at risk of autism are identifying children as early as 12 months, diagnostic and intervention professionals need to be aware of the teaching principles and outcome data of early intervention models that follow a naturalistic, developmental, and relationship-based approach to behavioral early intervention models.
In this two day presentation, Dr. Laurie Vismara will review Naturalistic Developmental Behavioral Intervention (NDBI), the umbrella term for the integration of applied behavior analysis and developmental science to promote substantial, meaningful, and accelerated learning suited for infant to preschool-aged children diagnosed with or at risk for an ASD.
BC-ABA will be offering 5 CEUs per day for this workshop. 
Day One - An Introduction to NDBI models
Day One will focus on a more general introduction to NDBI models, reviewing: common elements and teaching strategies that comprise NDBI models; intervention models that fall within the umbrella of NDBI; efficacy research behind the NDBI models. The afternoon will be spent focused on the Early Start Denver Model (ESDM), a NDBI associated with language, cognitive, and ASD reductions in infant to preschool-aged children diagnosed with ASD including:
Core beliefs of its philosophy
Active ingredients of the framework for teaching called 'joint activities'
The four-part process to implementing joint activities with video examples
Efficacy research of its direct intervention, parent coaching, and professional training programs
Next steps for science and service
Day Two - ESDM Resource Workshop
This day is geared for intervention professionals who want to know more about ESDM techniques specific to how parents and professionals can capture, maintain, and extend everyday moments for learning with very young children at risk or diagnosed with an ASD. The information is not intended for certification in the ESDM but to further developmentally-sensitive teaching approaches geared for the specific learning needs of infants and toddlers with early ASD.
Dr. Vismara will present materials, videos, and activities that focus on the spotlight of attention for very young, beginning language learners, with attention to:
Benefits of everyday learning

Emotionally-charged
Natural contingencies
Active, continual stimulation
Developmental "currency"

Logistics of naturalistic learning

How the intervention fits within daily life, family routines, everyday activities not the other way around
Learning inside relationships not at the table

Recommended practices for family-centered early intervention approaches for professionals who coach or work with families)

Professionals watch pre-recorded, uploaded coaching sessions prepared by Laurie Vismara prior to the workshop
About the Presenter
Dr. Vismara is a clinical researcher and a Board Certified Behavior Analyst. She specializes in conducting treatment research with families of young children at risk or diagnosed with autism spectrum disorder (ASD). Her research with the Early Start Denver Model (ESDM) has led to the development of a parent coaching curriculum, distance learning resources for community and in-home use, and investigation of its effectiveness for children with fragile X syndrome. She is the co-author of the book, An Early Start for your Child with Autism, a parent's guide to using everyday activities to help kids connect, communicate, and learn. Dr. Vismara is an Associate Editor for the Journal of Positive Behavior Intervention and an Adjunct Member to York University's Graduate Program in the Department of Psychology, Faculty of Health. Her ultimate goal is to promote greater accessibility and ease of use for naturalistic, developmental, and behavioral models, such as the Early Start Denver Model, to families with ASD.
Workshop Schedule
| | | | |
| --- | --- | --- | --- |
| 8:30 | - | 9:00 | Check-in |
| 9:00 | - | 10:15 | Session 1 |
| 10:15 | - | 10:45 | Break (light snacks will be served) |
| 10:45 | - | 12:00 | Session 2 |
| 12:00 | - | 1:00 | Lunch (buy or bring your own) |
| 1:00 | - | 2:15 | Session 3 |
| 2:15 | - | 2:30 | Break (light snacks will be served) |
| 2:30 | - | 3:30 | Session 4 |
Please note:  Day 1 and Day 2 have different schedules. The above schedule is for Day 1 only. 
Day 2 Schedule - Saturday, July 11 

| | | | |
| --- | --- | --- | --- |
| 8:30 | - | 9:00 | Check-in |
| 9:00 | - | 11:00 | Session 1 |
| 11:00 | - | 11:20 | Break (light snacks will be served) |
| 11:20 | - | 1:00 | Session 2 |
| 1:00 | - | 2:00 | Lunch (buy or bring your own) |
| 2:00 | - | 3:30 | Panel Discussion – Identifying Very Young Children with ASD in B.C. |
Cost/Fund/Bursaries
BC-ABA will be offering 5 CEUs per day for this workshop. 
| | Date | Parents, Para-Pros & Students | Professionals |
| --- | --- | --- | --- |
| Early Bird Rate ends | May 27th, 2015 | $200 | $250 |
| Regular Rate ends | July 2nd, 2015 | $275 | $300 |
| Late Rate begins | July 3rd, 2015 | $350 | $400 |
Bursaries
ACT's live events are self-supporting through registration fees and sponsorship; we do not receive government funding. ACT fundraises to provide bursaries for low-income participants. We prioritize family members and autistic adults for bursaries which are given in the form of lower registration fees. ACT only provides bursaries prior to registration for those who want to join our online audience. Learn more about how to register using the ACT event bursary program. You are welcome to call or email ACT's office (info@actcommunity.ca) for more information. ACT provided over $11,000 in bursaries in 2019 and gratefully accepts donations to our bursary fund to allow us to provide a greater level of support. Donate to our bursary fund.
Autism Funding
Parents who receive Autism Funding may use 20% of the total for equipment, books, training and travel costs. ACT's live events are considered eligible expenses by the Autism Funding Branch. Please pay when you register; the Autism Funding Branch will reimburse parents after the event.
More Autism Funding Information >
The SFU Segal Building is located on the corner of Granville St. and West Pender St., approximately a five minute walk from the Granville Skytrain Station and Waterfront Skytrain Station.   
Hotel Information
Looking for a hotel? View the hotels that give ACT a preferred rate.