Answers to Frequently Asked Questions About the Role of Occupational Therapy in Autism Treatment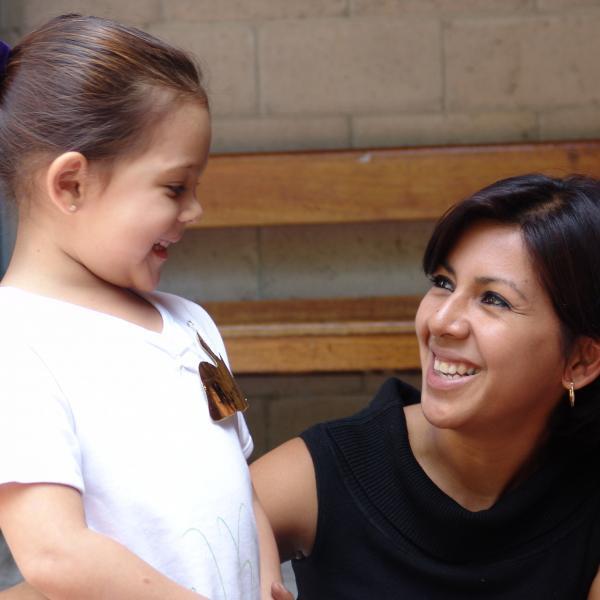 Saturday, January 31st, 2015
Sheija Abraham, B.OT, Diploma Child Psychology
Brian Lai, BScOT, MHS
Jane Remocker, BSROT
SFU Harbour Centre
Answers to Frequently Asked Questions About the Role of Occupational Therapy in Autism Treatment
You can also register by calling us.
| | |
| --- | --- |
| Level | Introductory |
| For | Family Members/ Community Professionals |
| Approach | Introduction to the Role of OT |
| Focus | Lifespan |
| Autism-specific? | No |
Page Index
About the Event
Autism is a complex neurodevelopment disorder, treatment involves many different professionals, including occupational therapists. Families are often confused about what occupational therapy is and when the services of an occupational therapist can be helpful.
During this workshop, three experienced occupational therapists will talk about their profession, its scope of practice and the importance of having an occupational therapist on the child's interdisciplinary team, from the time of diagnosis through to adulthood. They will explain how occupational therapy can address many of the practical challenges of raising a child with ASD from learning to tie shoe laces, handwriting to pre-employment skills!
There will be discussion of assessment, setting goals with the family, and determining an appropriate treatment regime. OT terminology will be defined and sensory integration, a specialty area of occupational therapy, will be put into context. Current research and case models will be presented to demonstrate that occupational therapy is evidence-based and practical in its application.
This course is suitable for parents, family members and para-professionals including behavior interventionists.
Learning Outcomes:
Participants will be able to:
Understand what specific issues occupational therapy can address
Make an informed decision about whether occupational therapy is appropriate for their child 
Be confident about requesting an assessment from an occupation therapist as part of the Behaviour Plan of Intervention 
Know the different types of roles an occupational therapist can play in the interdisciplinary team.
Understand the differences between occupational therapy, sensory integration and sensory strategies.
Understand the importance of setting realistic treatment goals and timelines to determine if occupational therapy is making a difference.
Understand how to evaluate 'evidence-based' research related to occupational therapy and the limitations of such research.
About the Presenters
Sheija Abraham, B.OT, Diploma Child Psychology
Sheija Abraham has over 10 years of experience as a Paediatric Occupational Therapist and has worked mainly with children with autism throughout her career. She has worked in a variety of settings in India and Canada, and presently works both in the public sector as well as in her own private practice. She is passionate about the role of occupational therapy in autism treatment and the importance of a trans-disciplinary team approach. 
Brian Lai, BScOT, MHS
Brian Lai has a Master's Degree in Health Science and has had 15 years working experience providing occupational therapy services to children and families who are affected by autism. He has worked in various settings and environments. Currently he is a travelling therapist, providing occupational therapy to families in the Lower Mainland.
Jane Remocker, BSROT
Jane Remocker has over 40 years of experience working as an Occupational Therapist. She began her career in adult mental health, and is co-author of the professional text: Action Speaks Louder, a handbook of group techniques.  She opened her paediatric clinic in the late 1980's and has post-graduate training in Sensory Integration, Integrated Listening and DIR Floortime. She is passionate about the role occupational therapy can play in helping individuals who have ASDs.
Workshop Schedule
| | | | |
| --- | --- | --- | --- |
| 9:00 | - | 9:30 | Check-in |
| 9:30 | - | 10:30 | Session 1 - Introduction to Occupational Therapy, local services, funding, research |
| 10:30 | - | 11:00 | Morning break (light snacks will be served) |
| 11:00 | - | 12:00 | Session 2 - Assessment, setting treatment goals, intervention approaches, case studies |
| 12:00 | - | 1:00 | Lunch (bring or buy your own) |
| 1:00 | - | 2:00 | Session 3 - Intervention: home, school, community, across the lifespan, case studies |
| 2:00 | - | 2:30 | Question Period |
Cost/Fund/Bursaries
| | Date | Parents, Para-Pros & Students | Professionals |
| --- | --- | --- | --- |
| Early Bird Rate ends | December 17th, 2014 | $100 | $150 |
| Regular Rate ends | January 23rd, 2015 | $150 | $200 |
| Late Rate begins | January 24th, 2015 | $200 | $250 |
Bursaries
ACT's live events are self-supporting through registration fees and sponsorship; we do not receive government funding. ACT fundraises to provide bursaries for low-income participants. We prioritize family members and autistic adults for bursaries which are given in the form of lower registration fees. ACT only provides bursaries prior to registration for those who want to join our online audience. Learn more about how to register using the ACT event bursary program. You are welcome to call or email ACT's office (info@actcommunity.ca) for more information. ACT provided over $11,000 in bursaries in 2019 and gratefully accepts donations to our bursary fund to allow us to provide a greater level of support. Donate to our bursary fund.
Autism Funding
Parents who receive Autism Funding may use 20% of the total for equipment, books, training and travel costs. ACT's live events are considered eligible expenses by the Autism Funding Branch. Please pay when you register; the Autism Funding Branch will reimburse parents after the event.
More Autism Funding Information >