Advocating within BC's Ministry of Children and Family Development – A Workshop for Parents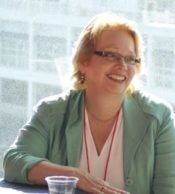 Friday, May 22nd, 2020
Deborah Pugh, M.A.
Executive Director of ACT - Autism Community Training
Early Bird rate ends April 16th, 2020
Advocating within BC's Ministry of Children and Family Development – A Workshop for Parents
You can also register by calling us or mail our print form (pdf) .
| | |
| --- | --- |
| Level | Introductory |
| For | Family members and community professionals interested in supporting parents |
| Focus | Across the age-span |
| Autism-specific? | No |
Page Index
Special rate of only $75 each when ordering 3 or more tickets.
Registrants are not required to watch on the same screen and will each receive the details for accessing the web stream.
Read our COVID-19 Advisory to learn how we're addressing the health concerns of attendees.
Web-stream live to your home, school, or office!
About the Event
For parents of children with invisible disabilities, including autism, ADHD, anxiety and a range of conditions, it is often a challenge to convince those in authority that one's child requires services beyond what a family can typically access. This situation is further complicated when neurodiverse children exhibit behavioral difficulties, which are sometimes falsely attributed to poor parenting by those with limited training in invisible disabilities.
The purpose of this workshop is to introduce parents to basic advocacy strategies. Examples will be specific to the Ministry of Children and Family Development (MCFD), including the need to:
Educate social and mental health workers about your child's diagnoses and requirement for services.
Develop your communication skills in advocating for services.
Create a paper trail - document your interactions with MCFD employees when requesting services.
Understand how to appeal a decision made by an MCFD employee, when necessary, including MCFD's internal complaints policy, the role of the Office of the Representative of Children and Youth and the Ombudsperson.
We will also review the various service areas within MCFD to better understand what services it is responsible for providing, including:
Children and Youth with Special Needs
Children and Youth with Mental Health
Family Services including Child Protection Services
Learning Outcomes
At the end of this workshop, participants will be able to: 
Define 

the

ir

 role as an advocate for their child

.

 

Identify

 basic 

advocacy sk

ills.

 

I

dentify

 key resources

 that can provide support for children with an invisible disability.

 

Describe 

key 

st

eps in developing an advocacy strategy.

 
About the Presenter
Deborah Pugh is Executive Director of ACT – Autism Community Training, a registered not-for-profit society.  She has been an advocate for children, youth and adults with autism, and their families, for the past 25 years, both provincially and federally. In her work with ACT, Deborah focuses on the important role that providing evidence-based training has in improving the lives of those with diverse neurological conditions, which are usually invisible, increasing the challenges of finding appropriate levels of care. She also has a keen interest in supporting parents of all children advocate effectively for their children.
Prior to returning to Canada, Deborah was a journalist in the UK and the Middle East, working for The Guardian and the BBC. In 2016, Deborah was awarded the BC Association of Speech-Language Pathologists' Distinguished Service Award and UBC's Health & Wellbeing in Children, Youth and Adults with Developmental Disabilities – Outstanding Contribution Award.
Workshop Schedule
| | | | |
| --- | --- | --- | --- |
| 8:30 | - | 9:00 | Check-in |
| 9:00 | - | 10:15 | Session 1 |
| 10:15 | - | 10:30 | Morning Break; Refreshments Served |
| 10:30 | - | 12:00 | Session 2 |
| 12:00 | - | 1:00 | Lunch; Bring or Buy Your Own |
| 1:00 | - | 2:15 | Session 3 |
| 2:15 | - | 2:30 | Afternoon Break; Refreshments Served |
| 2:30 | - | 3:30 | Session 4 |
Cost/Fund/Bursaries
Get 20% off by registering three or more attendees at once (not valid with other discounts).
Special rates for 3 or more people watching via web streaming on the same screen. Contact ACT for details.
| | Date | Parents, Para-Pros & Students | Professionals |
| --- | --- | --- | --- |
| Early Bird Rate ends | April 16th, 2020 | $75 | $90 |
| Regular Rate ends | May 14th, 2020 | $95 | $110 |
| Late Rate begins | May 15th, 2020 | $125 | $140 |
Bursaries
ACT fundraises to provide bursaries for low-income participants and/or those travelling from outside their home regions to an event. ACT only provides bursaries prior to registration. You are welcome to call or email ACT's office (info@actcommunity.ca) for more information. ACT provided over $11,000 in bursaries in 2019 and gratefully accepts donations to our bursary fund to allow us to provide a greater level of support. Donate to our bursary fund.
Learn more about how to register using the ACT event bursary program.
Autism Funding
Parents who receive Autism Funding may use 20% of the total for equipment, books, training and travel costs. ACT's live events are considered eligible expenses by the Autism Funding Branch. Please pay when you register; the Autism Funding Branch will reimburse parents after the event.
More Autism Funding Information >
This event is available through live web streaming as part of our response to COVID-19. Visit our web streaming page for more details.