Thursday & Friday, February 9 & 10, 2023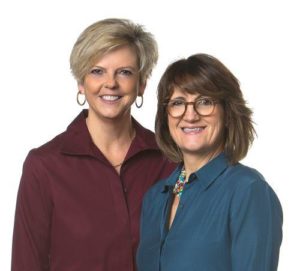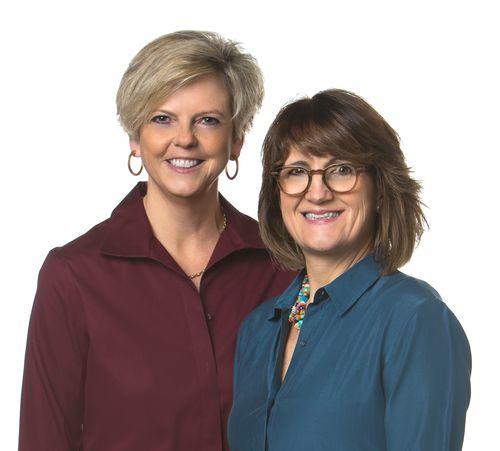 In-person registration is now full.
Join us via web stream from anywhere in Canada!
Recording available for one month after workshop for all registrants
Presented by Michelle Garcia Winner, CCC-SLP, founder and CEO of Social Thinking® and Dr. Pamela Crooke, PhD, CCC-SLP, Co-developer of the Social Thinking® Methodology and Chief Curriculum Officer
Join Michelle Garcia Winner, founder of Social Thinking®, and co-creator of the methodology, Dr. Pamela Crooke, for a rare live presentation in Canada. They will discuss strategies to support the needs of social learners who struggle with self-regulation, teaching lessons that promote development of social competencies.

Thursday & Friday, May 18 & 19, 2023
Recording available for two weeks after the conference for all registrants
Presented by Ross W. Greene, PhD
Join Dr. Ross Greene for a two-day workshop exploring his Collaborative & Proactive Solutions (CPS) model for recognizing and reducing challenging behaviors across diverse settings.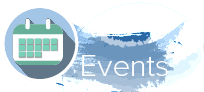 Save the Date: Upcoming ACT Events
Details & registration coming soon for these events
Focus on Research Conference 2023 Connections between Sensory Features & Anxiety in Autism:
Implications for Families and Practitioners
Thursday & Friday, April 27 & 28, 2023
Vancouver, BC & Web Streaming
Executive Function Training with Sarah Ward
Thursday & Friday, August 17 & 18, 2023
Vancouver, BC & Web Streaming
Subscribe to our email newsletter for event updates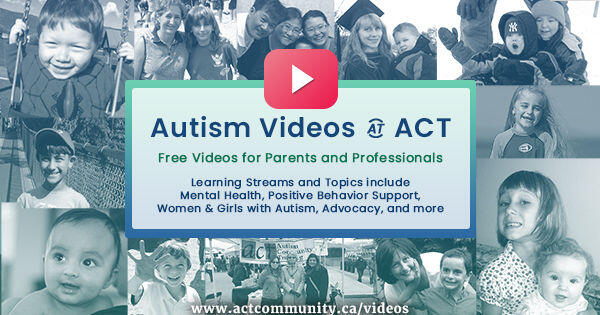 Start learning today on Autism Videos @ ACT
ACT Videos are presented by respected clinicians committed to sharing the latest in research and clinical experience. We now have over 70 videos on diverse topics, including Toilet Training, Sleep, Mental Health, PBS, IEP's, Research, and much more.
Learning Streams
COVID-19: Resources for the Autism Community
Mental Health and Autism Project
Women and Girls with Autism
Positive Behavior Support in School, Home and Community
---
Past ACT Events
Download the 2020 Report to Donors (pdf)
Download the 2019 Report to Donors (pdf)
Download our archived events from 2019 (pdf)
Download our archived events from 2018 (pdf)
Download our archived events from 2017 (pdf)
Download our archived events from 2016 (pdf)
Download our archived events from 2015 (pdf)
Download our archived events from 2014 (pdf)
Download our archived events from 2013 (pdf)