ACT's 14th Annual Focus on Research Conference
What is Research Telling Us About Women and Girls with Autism?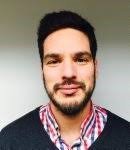 Thursday & Friday, April 5 & 6, 2018
Dr Will Mandy, PhD, DClinPsy

SFU Downtown Campus - Harbour Centre
Vancouver, BC, & Web Streaming!

Registration for this event is not yet open. Please contact the ACT office at 604-205-5467 or 866-939-5188 for more information.
| | |
| --- | --- |
| Level | Intermediate/Advanced |
| For | Community Professionals, Researchers and Family Members |
| Approach | Informing community professionals and family members about the importance of addressing the mental health concerns often associated with autism using the framework of evidence-based practice |
| Focus | Across the Life Span |
| Autism-specific? | Focused on autism but also relevant to co-occurring conditions |
Page Index
About the Event
The issue of how autism affects women and girls has recently been the topic for important research. This conference will feature a series of speakers, including a panel of women with ASD presenting their perspectives. Keynote speaker, Dr. William Mandy, University College London, UK, will share his research about the characteristics of autism in females, how this affects diagnosis, and the ways of improving recognition, with a focus on improving clinical and educational practice.
About the Presenter
Will Mandy is a clinical psychologist and senior lecturer at University College London (UCL). His work aims to improve the recognition of autism, and to develop new interventions to help autistic people. He has a particular research interest in improving the identification and care of females on the autism spectrum, who are currently at high risk of going unnoticed and unhelped by clinical and educational services. He also studies sub-diagnostic autistic traits in non-clinical populations, and the role these can play in the development of a range of common childhood, adolescent and adult mental health problems. With colleagues at Great Ormond Street Hospital's National Centre for High-Functioning Autism he has developed and trialled interventions to help children with autism transition from primary to secondary school, and to teach children about their autism diagnosis, with an emphasis on fostering their sense of self-worth and pride.
Cost/Funding
Bursaries
ACT fundraises to provide bursaries for low-income participants and/or those travelling from outside their home regions to an event. ACT only provides bursaries prior to registration in the form of reduced registration fees. Please read Bursary Information. You are welcome to call or email ACT's office (info@actcommunity.ca) for more information. ACT provided over $27,000 in bursaries in 2016 and gratefully accepts donations to our bursary fund to allow us to provide a greater level of support. Donate to our bursary fund.
Autism Funding
Parents who receive Autism Funding may use 20% of the total for equipment, books, training and travel costs. ACT's live events are considered eligible expenses by the Autism Funding Branch. Please pay when you register; the Autism Funding Branch will reimburse parents after the event.
More Autism Funding Information >
Workshop Location
SFU Downtown Campus - Harbour Centre, Room 1900 - Fletcher Challenge Theatre
515 West Hastings
Vancouver, BC, & Web Streaming!

Click to view full map
Hotel Information
Looking for a hotel? View the hotels that give ACT a preferred rate.
Workshop Schedule