ACT's 13th Annual Focus on Research Conference
Mental Health - Looking Beyond Autism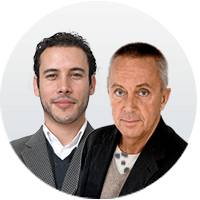 Friday & Saturday, April 28 & 29, 2017
SFU Downtown Campus - Harbour Centre, Vancouver, BC
ACT's 13th Annual Focus on Research Conference
You can also register by calling us or mail our print form (pdf)
| | |
| --- | --- |
| Level | Intermediate/Advanced |
| For | Community Professionals, Researchers and Family Members |
| Approach | Informing community professionals and family members about the importance of addressing the mental health concerns often associated with autism using the framework of evidence-based practice |
| Focus | Across the Life Span |
| Autism-specific? | Focused on autism but also relevant to co-occurring conditions |
Co-sponsored by
This conference is part of ACT's Online Mental Health and Autism Initiative, supported by the Ministry of Children and Family Development and the University of British Columbia. Additional support provided by Simon Fraser University.

For details see www.actcommunity.ca/education/mentalhealth/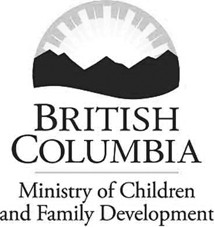 Page Index
About the Event
We are now sold-out for in-person seats. Please call the ACT office at 604-205-5467 or 1-866-939-5188 to be added to the waitlist.

Web-streaming spots

 with bursaries* are still available. 
*30 web-streaming spots available for parents thanks to MCFD's bursary program
Autism & Mental Health - Looking Beyond Autism
ACT's 13th Annual Focus on Research Conference will provide a forum for community professionals, researchers, and families to learn how to address co-occurring mental health conditions and consider solutions to the complex realities facing individuals with autism with mental health conditions.

Conference Goal
The goal of this conference is to build understanding and collaboration between researchers, clinicians, educators and families to improve equitable access to mental health services for people with ASD across the life-span.

About Live Online Streaming
Talks will be web streamed online and for registered viewers only. Registered viewers will be emailed a link to the online streaming page prior to the event. Please provide your preferred email address when registering. More details on online streaming
UBC-CPD Accredited Conference for MOC Section 1 and Mainpro+ Credits 

The University of British Columbia Division of Continuing Professional Development (UBC CPD) is fully accredited by the Committee on Accreditation of Continuing Medical Education (CACME) to provide study credits for continuing medical education for physicians. This course has been reviewed and approved by the UBC Division of Continuing Professional Development. This Group Learning course meets the certification criteria of the College of Family Physicians of Canada and has been certified by UBC CPD for up to 11.5 Mainpro+ credits. This course is an Accredited Group Learning Activity eligible for up to 11.5 MOC Section 1 credits as defined by the Maintenance of Certification program of the Royal College of Physicians and Surgeons of Canada. Each physician should claim only those credits he/she actually spent in the activity.
This program was co-developed by UBC Dept of Psychiatry and ACT - Autism Community Training and was planned to achieve scientific integrity, objectivity and balance.
About the Presenter
Friday, April 28, 2017
Keynote Speaker: Jonathan Weiss, PhD, CPsych, Chair, ASD Treatment and Care Research, York University, Toronto

Addressing Mental Health in Autism: Should We Treat the Person with ASD, the Family, or the Community?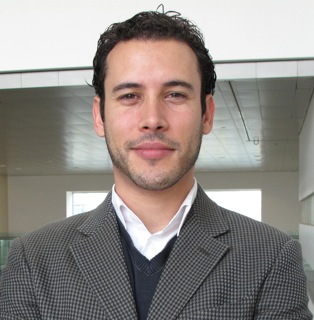 This talk will describe the individual factors and the context that increase the likelihood of mental health problems in individuals with autism, and the ways that we can alleviate these problems by working with individuals, families, and communities.

See Details and Learning Objectives
Saturday, April 29, 2017
Keynote Speaker: Christopher Gillberg, MD, PhD, Professor of Child and Adolescent Psychiatry,  University of Gothenberg, Sweden
ESSENCE* - Early Recognition of ASD and Associated Disorders Can Lead to Better Outcomes
*Early Symptomatic Syndromes Eliciting Neurodevelopmental Clinical Examinations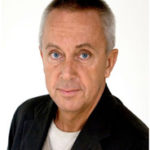 The ESSENCE approach, developed by Dr. Gillberg, recognizes that ASD, ADHD and various learning problems, are common childhood onset disorders affecting about 10% of the general population. Without early recognition, psycho-education, and other targeted interventions, adaptive outcomes in adult life are generally poor. However, appropriate measures, taken before adolescence, can improve prognosis considerably.

See Details and Learning Objectives

Conference Presenters
Click links below for details. 

Day 1: Presenters

Grace Iarocci, PhD, RPsych - The Relationship between Anxiety and Social Competence
Krista Johnston, MA - Implementing Modified CBT in a Group Format to Treat Anxiety in Children with ASD: Insights for Parents, Clinicians, and Researchers
Rashmeen Nirmal, PhD, RPsych - Mental Health in Post-Secondary Education: What is It Like for Students with Autism Spectrum Disorder and What Does the Research Say? 
Emy Silletta, BA & Erin Harmuth, BA - Towards a Model of Employment Support for Adults with ASD
Katelyn Lowe, PhD, RPsych & Veronica Smith, PhD  - The Road to Adulthood: CAUTION! Potholes Ahead
Rae Morris, MSW, RCSW - Not Criminally Responsible: Autism and Forensic Healthcare 
Panel Discussion: Mental Health Challenges in ASD: Perspectives of adults with ASD and professionals who work with adults
Panelists: Kenneth Binnie & Allixe Galloway - adults with autism providing their experiences on mental health and autism; Erin Harmuth, David Worling. Moderated by Anthony Bailey. 
Day 2 : Presenters
Ainsley Boudreau, PhD - Treating Selective Mutism in Children with Autism Spectrum Disorder 
Anthony Bailey, MBBS, DCH, MRCPsych, FRCPsych - The Role of Medication in the Management of ASD 
Christopher Gillberg, MD, PhD - Girls and Women with Eating Disorders - Why are ASD and ADHD missed? 
Dori Zener, MSW, RSW - Practical Strategies for Supporting Mental Wellness of Teenage Girls and Women with ASD 
Panel Discussion: Challenges for Moving Forward – Adapting Existing Therapies for Individuals with ASD -
Panelists: Christopher Gillberg, Rashmeen Nirmal, Dori Zener, Krista Johnston. Moderated by Jonathan Weiss. 
Workshop Schedule
Friday, April 28th, 2017
8:00am
Registration and Networking Breakfast
8:45am
Room 1900 - Fletcher Challenge Theatre
Introductions
8:45am - 9:00am
9:00am
9:00am - 10:45am
Jonathan Weiss, PhD, CPsych
10:45am
Morning Break (coffee and light refreshments will be provided)
11:00am
11:00am - 11:20am
Grace Iarocci, PhD, RPsych
11:20am
11:20am - 11:40am
Krista Johnston, MA
12:00pm
Lunch (bring or buy your own lunch)
1:00pm
1:00pm - 1:20pm
Rashmeen Nirmal, PhD, RPsych
1:20pm
1:20pm - 1:40pm
Emy Silletta, BA & Erin Harmuth, BA
1:40pm
1:40pm - 2:00pm
Katelyn Lowe, PhD, RPsych & Veronica Smith, PhD
2:00pm
2:00pm - 2:20pm
Rae Morris, MSW, RCSW
2:40pm
Afternoon Break (coffee and light refreshments will be provided)
3:00pm
Panel Discussion: Mental Health Challenges in ASD – Perspectives of Adults with ASD
4:00pm
Discussion Period for Mental Health Challenges in ASD Panel
Saturday, April 29th, 2017
8:00am
Registration and Networking Breakfast
8:45am
Room 1900 - Fletcher Challenge Theatre
Introductions; Performance by Mayday Club Youth Choir
8:45am - 9:00am
9:00am
*Early Symptomatic Syndromes Eliciting Neurodevelopmental Clinical Examinations
9:00am - 10:25am
Christopher Gillberg, MD, PhD
10:45am
Morning Break (coffee and light refreshments will be provided)
11:00am
11:00am - 11:20am
Ainsley Boudreau, PhD
11:20am
11:20am - 11:40am
Anthony Bailey, MBBS, DCH, MRCPsych, FRCPsych
12:00pm
Lunch (bring or buy your own lunch)
1:00pm
1:00pm - 1:40pm
Christopher Gillberg, MD, PhD
1:40pm
1:40pm - 2:00pm
Dori Zener, MSW, RSW
2:15pm
Afternoon Break (coffee and light refreshments will be provided)
2:30pm
Panel Discussion: Challenges for Moving Forward – Adapting Existing Therapies for Individuals with ASD
2:30pm - 3:30pm
3:15pm
Discussion Period for Challenges for Moving Forward Panel