About the Event
About the Presenter
Friday, April 28, 2017
Keynote Speaker: Jonathan Weiss, PhD, CPsych, Chair, ASD Treatment and Care Research, York University, Toronto

Addressing Mental Health in Autism: Should We Treat the Person with ASD, the Family, or the Community?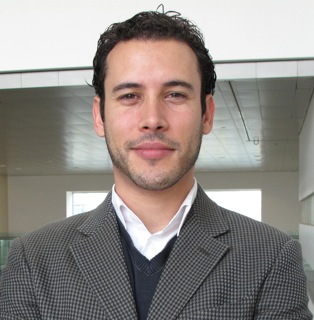 This talk will describe the individual factors and the context that increase the likelihood of mental health problems in individuals with autism, and the ways that we can alleviate these problems by working with individuals, families, and communities.

See Details and Learning Objectives
Saturday, April 29, 2017
Keynote Speaker: Christopher Gillberg, MD, PhD, Professor of Child and Adolescent Psychiatry,  University of Gothenberg, Sweden
ESSENCE* - Early Recognition of ASD and Associated Disorders Can Lead to Better Outcomes
*Early Symptomatic Syndromes Eliciting Neurodevelopmental Clinical Examinations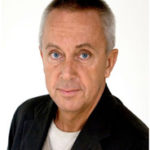 The ESSENCE approach, developed by Dr. Gillberg, recognizes that ASD, ADHD and various learning problems, are common childhood onset disorders affecting about 10% of the general population. Without early recognition, psycho-education, and other targeted interventions, adaptive outcomes in adult life are generally poor. However, appropriate measures, taken before adolescence, can improve prognosis considerably.

See Details and Learning Objectives

Conference Presenters
Click links below for details. 

Day 1: Presenters

Grace Iarocci, PhD, RPsych - The Relationship between Anxiety and Social Competence
Krista Johnston, MA - Implementing Modified CBT in a Group Format to Treat Anxiety in Children with ASD: Insights for Parents, Clinicians, and Researchers
Rashmeen Nirmal, PhD, RPsych - Mental Health in Post-Secondary Education: What is It Like for Students with Autism Spectrum Disorder and What Does the Research Say? 
Emy Silletta, BA & Erin Harmuth, BA - Towards a Model of Employment Support for Adults with ASD
Katelyn Lowe, PhD, RPsych & Veronica Smith, PhD  - The Road to Adulthood: CAUTION! Potholes Ahead
Rae Morris, MSW, RCSW - Not Criminally Responsible: Autism and Forensic Healthcare 
Panel Discussion: Mental Health Challenges in ASD: Perspectives of adults with ASD and professionals who work with adults
Panelists: Kenneth Binnie & Allixe Galloway - adults with autism providing their experiences on mental health and autism; Erin Harmuth, David Worling. Moderated by Anthony Bailey. 
Day 2 : Presenters
Ainsley Boudreau, PhD - Treating Selective Mutism in Children with Autism Spectrum Disorder 
Anthony Bailey, MBBS, DCH, MRCPsych, FRCPsych - The Role of Medication in the Management of ASD 
Christopher Gillberg, MD, PhD - Girls and Women with Eating Disorders - Why are ASD and ADHD missed? 
Dori Zener, MSW, RSW - Practical Strategies for Supporting Mental Wellness of Teenage Girls and Women with ASD 
Panel Discussion: Challenges for Moving Forward – Adapting Existing Therapies for Individuals with ASD -
Panelists: Christopher Gillberg, Rashmeen Nirmal, Dori Zener, Krista Johnston. Moderated by Jonathan Weiss. 
Workshop Schedule
Friday, April 28th, 2017
Saturday, April 29th, 2017
Cost/Funding
 
 
In-Person or Live Webstream
In-Person or Live Webstream
 
 Date 
Parents, Para-pros
& Students
Professionals
Early Bird ends 
April 7, 2017
$100
$150
Regular Rate begins 
April 8, 2017
$150
$200
We are now sold-out for in-person seats. Please call the ACT office at 604-205-5467 or 1-866-939-5188 to be added to the waitlist.

Web-streaming spots

 with bursaries* are still available. 
*30 web-streaming spots available for parents thanks to MCFD's bursary program
Bursaries
ACT's Bursary Program
ACT fundraises to provide bursaries for low-income participants and/or those travelling from outside their home regions to an event. ACT only provides bursaries prior to registration.  You are welcome to call or email ACT's office (info@actcommunity.ca) for more information. ACT provided over $27,000 in bursaries in 2016 and gratefully accepts donations to our bursary fund to allow us to provide a greater level of support. Donate to our bursary fund.
Learn more about how to register using the ACT event bursary program.

New MCFD-funded Event Bursaries for Parents of Children with ASD 
MCFD has provided ACT with funding for a bursary program for parents and caregivers of children with autism to attend ACT events at a reduced registration rate of $35 per day until March 31, 2018. Seats will be filled on a first come, first registered basis. Each parent is eligible to receive one in-person event bursary up until March 31, 2018. Additional bursaries are available to register for web streamed events. Learn more about how to register using the MCFD event bursary program. 
Autism Funding
Parents who receive Autism Funding may use 20% of the total for equipment, books, training and travel costs. ACT's live events are considered eligible expenses by the Autism Funding Branch. More information on using Autism Funding. 
Hotel Information
Looking for a hotel? View the hotels that give ACT a preferred rate.