ACT's 12th Annual Focus on Research
Autism & Family Quality of Life – Developing Culturally Responsive Research and Intervention Programming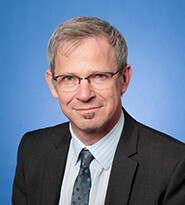 Friday & Saturday, April 15 & 16, 2016
Roy Richard Grinker, PhD
Professor of Anthropology, International Affairs, and Human Sciences at George Washington University
Simon Fraser University - Downtown Campus
ACT's 12th Annual Focus on Research
You can also register by calling us or mail our print form (pdf) .
Co-sponsored by
Community Sponsors:
To sponsor this event, download the sponsorship form for details. 
Page Index
About the Event
NEW: Download the complete schedule or scroll down for a list of speakers, with a link to bios and presentation descriptions. 
Growth in autism awareness over the last decade in the English-speaking world has greatly improved public understanding of the needs and abilities of all children with special needs but many marginalized families are still not receiving adequate levels of support for their children.
Innovation and Collaboration: An agenda for change
This conference will provide a forum for researchers, clinicians, educators, parents and those who work for community organizations to address the realities facing marginalized families who have children affected by Autism Spectrum Disorder (ASD) and other developmental disabilities. These families include First Nations, refugees, immigrants; all those isolated by virtue of language, culture or by living in rural or remote areas.
Conference Goal:
The goal of this conference is to build relationships between researchers, community-based clinicians, community organizations and families to facilitate collaboration to better support under-served members of our communities. In particular, we are hoping to provide researchers with the important research questions that the community wishes to have answered, by incorporating panel discussions and other opportunities to share experiences, perspectives and information.
Who Should Attend?
Persons interested in improving access to resources for marginalized families affected by ASD and other developmental conditions, who want the opportunity to engage across disciplines. This includes staff working for immigrant and resettlement agencies, IDP consultants, clinicians, researchers, educators, social workers and family members.
A range of perspectives:
11 presentations by 14 speakers: researchers, clinicians, educators, and parents
2 panel discussions including 12 panelists:

Supporting Marginalized Families from the Trenches - Perspectives of Parent-Professionals
Setting Research Priorities that Address the Needs of Marginalized Families
Enhanced accessibility:
Live online streaming of selected presentations (registration required)
Multiple ways to engage with others
Topics include:
Supporting marginalized families using Positive Behavior Support
Using research to determine whether families should use two languages at home
Finding opportunities for culturally responsive research
Enhancing outcomes in working with Aboriginal families
Download registration form to register by fax or mail or to see complete schedule. 
Ways to support this innovative conference
Become a community partner and host a display table at the conference.
Sponsor the costs of web streaming or video recording this conference to increase accessibility
About live online streaming
Selected talks will be web streamed online and for registered viewers only.  Download the schedule for details. Registered viewers will be emailed a link to the online streaming page prior to the event. It is critical that you provide your preferred email address. More details on online streaming 
About the Presenter
Keynote Speaker
Dr. Roy Richard Grinker, Professor of Anthropology, International Affairs, and Human Sciences at George Washington University. Author of Unstrange Minds –Remapping the World of Autism.
Keynote presentation: The Invention and Reinvention of Autism: Research ASD Across Cultures. (Click link for details). 

Conference Presenters
Click links below for details. 

Day 1
Presenters
Conference Panel: Supporting Marginalized Families from the Trenches - Perspectives of Parent- Professionals
Roy Richard Grinker, PhD 
Deborah Pugh, Executive Director of ACT - Autism Community Training 
Bosang Lee, PhD, Executive Director of Here and Now Community Society 
Sunita Braich, ASAAP Parent Facilitator; Integration Support Teacher, Surrey School District 
Sawsan Salih, Volunteer translator for refugee families; Special Education Assistant
Betty-Ann Garreck, Coordinator, Autism Kamloops
Day 2 
Presenters
Conference Panel: Setting Research Priorities that Address the Needs of Marginalized Families
Karen Bopp, PhD, RSLP, Senior Behaviour Consultant, Ministry for Children and Family Development 
Diana Elliott, Provincial Advisor for Aboriginal Infant Development Programs 
Grace Iarocci, PhD, RPsych, Professor, Simon Fraser University 
Bonnie Johnson, PhD, RSLP, Interior Health, Salmon Arm 
Georgina Robinson, PhD, Provincial Outreach Program for Autism and Related Disorders (POPARD)
Tamara Salih, MD, Child and Adolescent Psychiatrist, BC Children's Hospital
Workshop Schedule
Presentations marked with an * asterisk will be webstreamed live for registered viewers
Cost/Fund/Bursaries
 Deadline for Web Streaming Registration is Wednesday, April 13.
Web Streaming (Friday & Saturday)
Web Streaming Rate - Single Viewer
$100
Web Streaming Rate - Group (3+ viewers)
$250
 
Attend One Day Only (Friday or Saturday)
 
 
Parents, Para-pros
& Students
Professionals
Early Bird ends
Mar 9th, 2016
$100
$120
Regular Rate ends
Apr 6th, 2016
$135
$160
Late Rate begins
Apr 7th, 2016
$170
$190
Attend both days (Friday and Saturday)
| | Date | Parents, Para-Pros & Students | Professionals |
| --- | --- | --- | --- |
| Early Bird Rate ends | March 9th, 2016 | $150 | $175 |
| Regular Rate ends | April 6th, 2016 | $200 | $240 |
| Late Rate begins | April 7th, 2016 | $250 | $275 |
Bursaries
Autism Funding
Parents who receive Autism Funding may use 20% of the total for equipment, books, training and travel costs. ACT's live events are considered eligible expenses by the Autism Funding Branch. Please pay when you register; the Autism Funding Branch will reimburse parents after the event.
More Autism Funding Information >
Parking is expensive downtown, however this venue is very accessible by public transit. Contact Translink for directions and schedules for the West Coast Express, Skytrain, Seabus and bus routes.
Hotel Information
Looking for a hotel? View the hotels that give ACT a preferred rate.