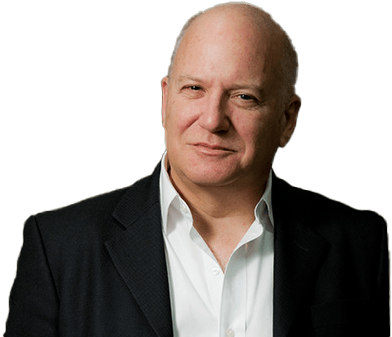 Dr Anthony Bailey, Professor and Chair of Child and Adolescent Psychiatry at the University of British Columbia is well known to the autism community. Dr. Bailey has kindly written an article for us that is helpful as we all struggle to support our families in this time of uncertainty.
Worldwide, families are experiencing a sudden change in their life situation. Nearly a billion children are out of school. Recreation centres, restaurants and cafés are shutting their doors, many workers are being sent home or laid off, and in some countries the entire population is being asked to stay at home. There are numerous reliable sources of information about COVID-19 in the mainstream media and on government websites; the purpose of this brief piece is simply to draw attention to some issues that might crop up in families affected by ASD.
One of the clearest relevant fact sheets about the virus is written by a colleague https://cpa.ca/covid-19/, who draws attention to how anxiety and fearful reactions are contagious and can be counterproductive in managing the current situation. Helping individuals with ASD get through this disruption in part relies on our own ability to stay calm and to model sensible behaviours; indeed, as at other times, strategies that are helpful for people with ASD are often beneficial for us all.
The closure of public and private places to decrease the risk of viral transmission is disrupting many family routines, which by itself is stressful, often particularly so for individuals with ASD. Consequently, it is helpful to almost everyone to keep to as many old routines as possible and to substitute new ones if necessary. Sticking to the usual sleeping and waking times, and planning to vary meal times as little as possible, keeps the normal reference points of our day. Getting dressed, even if we are not expecting to leave the house, also keeps us in touch with our usual behaviours.
With regard to youngsters who may be out of school for quite some time, we don't know yet just how much use the different school boards will make of remote learning, but this may be slow to kick in, or only keep children occupied for a limited number of hours. So, it may be necessary to arrange some types of home-based structured activities in order to minimize the possibility of more time spent on repetitive behaviours or obsessional interests.
When both parents are at work, or in working single-parent households, it may be possible to ask for help from local older teenagers who are out of school, or indeed from adults who have been sent home from their own jobs. Of course, this could be the moment to encourage children and youth to play their part by helping with every day household tasks and acknowledging their contribution. For some individuals it might be appropriate to help older people in the community who are staying at home, perhaps by running errands, walking dogs, doing yard work etc. These strategies may not be relevant for some less able individuals, and although individual therapists may have to cease their contact with child and youth clients, their expert knowledge about the individual can still be tapped for suggestions for appealing activities.
Many people are anxious about contracting the virus. Additionally, the pandemic is figuring so prominently in the media that it is very hard to resist the temptation to update ourselves far too often. If this is a problematic behavior for someone with ASD, then a helpful strategy can be to suggest checking on the news just once or twice a day; but if that fails limiting access to electronic media may be helpful, although possibly liable to cause some friction! There is also the potential for repetitive questioning about the pandemic, or an overdeveloped sense of risk or vulnerability, particularly in individuals who already worry about their health or have OCD. As with other types of repetitive questioning, it can be helpful to allocate a limited time at a fixed point in the day (after the evening meal often works well) when questions can be asked and answered.
Many individuals with ASD prefer certainty, whereas at this stage of the pandemic so much is uncertain. Providing false reassurance nearly always backfires, and it is generally more helpful in the long run to say when some things are unknown, such as when life will get back to normal. We can, however, be clear about some things. COVID-19 is unlike the worst pandemic of modern times -the Spanish Flu of 1918. That influenza outbreak was particularly virulent in young adults, whereas the vast majority of younger people who contract COVID-19 will have a relatively mild illness. The reason that governments worldwide are taking such far-reaching precautionary measures is to protect the elderly and people with serious medical conditions, who appear to be particularly vulnerable to developing a severe illness. That is why visits to or by grandparents are being discouraged, but we can still stay in touch by phone or other media. For younger, or less verbally able individuals, Social Stories can be an effective way of explaining why something invisible has had such a big impact on our lives.
This morning when I asked a family member who is also a lawyer, what areas of legal work she thought were likely to increase because of the pandemic, she immediately replied Divorce! We are not use to being cooped up with our families for so long and sometimes our nerves can start to fray. That makes it particularly important to create some personal space for each family member, but also to make sure (whilst we are still allowed) that we all leave the house for a reasonably long period of time each day. Exercise is an effective stress reducer and we can still take it whilst maintaining a reasonable physical distance from other people.
We are fortunate to be living in a highly developed country with a good health system. For the overwhelming majority of us the stories we will tell about this period in the years to come will be about our individual privations and our ingenuity, rather than the effects upon our physical health. We need to keep upbeat and take good care of ourselves if we are going to help individuals with ASD get through the pandemic without too much stress.
---
COVID-19: Practical Advice, ACT's Advocacy, and Specialized Resources
ACT is gathering information to support families during the COVID-19 crisis, including resources specific to those who are neuro-diverse and useful general resources. Our COVID-19 Resources page will be updated as new resources come in.