[addtoany]
Volunteer or Donate: Seymour Triple G Fundraiser for ACT

The 1st Annual Seymour Triple G Road Cycling Fundraiser is less than a month away. Donate, register to ride or come cheer the cyclists on! Saturday, June 25th, 2016 at Mount Seymour in North Vancouver.
Sponsored by Loma Bike, Mt Seymour, Cycling BC, and Brite Coaching, this fundraiser will challenge riders with a 15 km ride up a 7-10% grade. This ride will demand heart, stamina and determination – much like the challenge autism presents for individuals and their families.
ACT is seeking volunteers for:
Promotions: Friendly, outgoing people to hand out brochures at high-traffic cycling areas including Horseshoe Bay, Mt. Seymour, SFU, Iona Beach, and Galileo Coffee near Britannia Beach, weekend mornings, until mid- June.
Photography: High quality photographers to take action photos of the riders and attendees on the day of the event. You'll have to be fast!
Day of Event Support: Help us with setup and registration, cheer on the riders and serve (and eat!) breakfast at the top.
Email [email protected] to volunteer.
ACT's goal is to raise $10,000 to help us host more of our practical presentations aimed at helping families and professionals learn more about all aspects of autism , Autism Videos @ ACT (AVA) currently hosts 16 high quality videos available for free across B.C. We are over half-way to our goal, thanks to generous donations from the employees of Walmart Penticton, Oceanside Fisheries, Maria Carinha, Seymour Triple G riders and pledges to the Loma Bike team! Donate now to support ACT's free resources.
6 New RASP Professionals – Kelowna, Fraser Valley, Victoria & Vancouver

As of end of May, there are 638 professionals listed on the RASP. The RASP is updated daily and can be searched by name, city, profession or language. Each News Round-Up, we feature the RASP professionals who have been added. These are the new additions for May:
Behavior Consultants (Category B – Supervised)
Rebecca Keller – Serves: Saanich, Sooke, Victoria
Stephanie Sywak – Serves: Abbotsford, Agassiz, Aldergrove, Chilliwack, Hope, Maple Ridge, Mission, Port Coquitlam
Speech-Language Pathologists
Celeste Coldwell – Serves: Kelowna
Courtney Fearon – Serves: Surrey, White Rock
Occupational Therapists
Claire Feltham – Serves: Chilliwack
Amy Yee – Serves: Burnaby, Coquitlam, North Vancouver, Richmond, Vancouver, West Vancouver
Correction from the April News Round-Up. This is a corrected listing for Carla Kirk- Behavior Consultant (Category B – Supervised): serves: Abbotsford, Agassiz, Chilliwack, Hope, Langley, Maple Ridge, Mission, Pitt Meadows, Surrey.
You may also be interested in Chapter 5 of ACT's Autism Manual for B.C., Contracting with Professionals on the RASP with important information on contracts, timesheets and invoices.
ACT Seeking Designer & Translators in Arabic, Persian (Farsi) and Spanish
ACT is seeking to contract professional translators to translate MCFD's A Parent's Handbook: Your Guide to Autism Programs into Arabic, Persian (Farsi) or Spanish. A knowledge of autism and how the Autism Funding Programs work in B.C. is desirable. Interested candidates should contact Christine Hung [email protected] for more information.
ACT has already identified translation teams for the Chinese, French, Japanese, Korean and Punjabi versions of the Handbook. (See the MCFD News Release for details on this project) Work is beginning in June. If you are a native speaker of any of these languages and you would like to volunteer to proof or advise on wording, please contact Christine. As each version is completed we will announce it in the News Round-Up.
ACT is also seeking a contract print media designer, highly skilled in Adobe InDesign to support this project. Send your CV to Christine Hung [email protected]
"Dr. Joe" Wins UBC's Killiam Teaching Prize
Dr. Joseph Lucyshyn, presenter for ACT, is the recipient of the 2015-2016 UBC Killam Teaching Prize. This prestigious award is in recognition of his dedication to students, teaching, and learning at the Educational and Counselling Psychology and Special Education Department at UBC: "His unwavering commitment to kindness and compassion shapes his teaching style, making for a unique and memorable learning experience for students."
Parents of children with diverse needs across B.C. know Dr. Joe for his many presentations on behalf of ACT – from Sidney to Nanaimo, from Vancouver to Castlegar and North to Fort St. John. We respect him as an outstanding humanitarian whose commitment to helping parents use positive behavior support strategies to transform family life is inspirational. If you would like to see Dr. Joe present, go to AVA (Autism Videos @ ACT) and watch (free) Culturally Responsive PBS with Families of Diverse Cultural and Linguistic Backgrounds.
New AID Resources for B.C. Families & Professionals
The Autism Information Database (AID) hosts over 2,000 information and community resources. ACT's staff source great information resources internationally as well as B.C- based support groups and service providers. We want to ensure we cover the province – please submit a new resource from your community.
Summer Camps Searchable on the AID
In May we have been busy collecting information on summer camps – summer is almost here and camps are filling up fast. There are currently over 100 B.C. summer camps listed on the AID. Narrow the search further by searching a specific city or use your postal code to see the closest options. A few examples of camps available on the AID:
The Canucks Autism Network (CAN) is running a Multisport Day Camp at the Shawnigan Lake School July 16 &17. See the AID link for CAN's Vancouver Island programs for details.
Summer Social offers campers the opportunity to connect with peers while learning Social Thinking concepts. actcommunity.ca/resource/1615/
The Hands on Summer Camp from the Elizabeth Buckley School offers programming based on science, technology, engineering, arts and math and is for typical children as well as those with diverse needs, ages 4-12. actcommunity.ca/resource/1652/
New Tool: Identifying Levels of Social Communication
CanChild researchers at McMaster University have developed a new tool to help identify levels of social communication skills among children with ASD. The Autism Classification System of Functioning: Social Communication (ACSF:SC) provides a standardized and simplified way for clinicians, therapists, teachers, and parents to talk about what a child's social communication abilities are. See the AID to read up on this new tool for details and contact information.
Video: The History of Autism and Vaccines
A link to The Vaccines Controversy: The history of the alleged relationship between autism and vaccine is available on the AID. This eight minute video explains the alleged link between vaccines and ASD and outlines various research studies.
ACT Funded by Canada Summer Jobs to Hire Students to Enhance the AID
ACT has received funding from Canada Summer Jobs to hire two summer students to work on the AID and other projects. This federal program helps not-for-profits like ACT to create summer job opportunities to allow students to gain experience.
Focus on Adults
Simon Fraser University's Autism Mentorship Program this Fall
The SFU Autism Mentorship Initiative (AMI) is designed to support and engage SFU students with ASD in university life and to increase their potential for academic retention and success. Students with ASD have the opportunity to work one-on-one with a trained student mentor for up to two hours per week throughout each semester. New intake for Fall 2016; details online.
EmploymentWorks Canada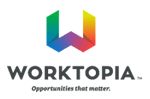 The EmploymentWorks Canada program supports youth or young adults with ASD who would like support in developing the skills to succeed in the workplace. The program is 2.5 hours of structured learning and 2.5 hours of workplace sampling each week for 12 weeks starting August 8th, 2016.
For more information, contact Brooke Straith, at 604-700-8614 or [email protected]
Community Events Around B.C.
Did you know that ACT provides a free service to community organizations to advertise their events? Here are a few events that you may want to know more about – see details for these events and more at www.actcommunity.ca/education/non-act-events/
Abbotsford – Youth Choir & ASD Workshop
Burnaby – SFU Social Science Camp – July 16 & 23 – Register now!
This is the 5th Year that SFU has run this fun camp for children with and without autism or developmental disabilities. More info and registration details.
Squamish – Navigating Autism Intervention Services – Information for Parents
June 7, 2016, 9:30 am – 11:30 am at the Squamish Academy of Music. Join ACT in Squamish for a free information session led by Louise Broadley, Manager of Autism Information Services. Learn about navigating autism services and interventions available for children with autism living in B.C. RSVP via [email protected] or by calling 1-866-939-5188. Download the poster for details.
(If you would like to host a visit by ACT to your community – email [email protected])
Penticton – Navigating Autism Intervention Services – Information for Parents
ACT's Executive Director, Deborah Pugh, will be in Penticton on Tuesday, June 14th (receiving a cheque from the generous employees of Walmart Penticton for the Seymour Triple G Fundraiser supporting Autism Videos @ ACT). We will be taking advantage of this opportunity to meet with families on Tuesday, June 14th, 10:30 -12:30 am. Deborah will be demonstrating ACT's free resources, including: Autism Videos @ ACT; the Autism Information Database and the Registry of Autism Service Providers online search. Location will be confirmed. For updates, check www.actcommunity.ca/education/non-act-events/ or call [email protected] for details.
Richmond – Autism Speaks Canada Walks to the PAFC

Autism Speaks Canada's annual fundraising walk has moved to the Pacific Autism Family Centre in Richmond, B.C. Join them this October. www.autismspeaks.ca
Submit your community event here.
Live Events: Michelle Winner, Pamela Crooke, Sarah Ward and Ken Cole
ACT hosts up to 20 events a year, bringing evidence-informed training to parents and professionals relevant to the autism and other diverse needs. These events are filling up rapidly. Register early to save and to ensure your seat. Not sure which event would be a good fit for you? Call an ACT Information Officer for individualized advice.
Download July – September Events Calendar
Introduction to ASD – Practical Applications (POPARD) – Vancouver
July 11 – 15, 2016 (30 hours of instruction)
Kenneth Cole, PhD, RPsych
Consultant, Provincial Outreach Program for Autism and Related Disorders
"Amazing and useful information. I wish our whole staff could attend!!"
Details and registration here.
Two Days of Social Thinking®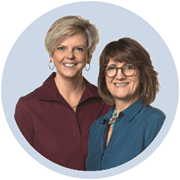 August 4 & 5, 2016
Michelle Garcia Winner, MA, CCC-SLP & Pamela Crooke, PhD, CCC-SLP
Social Thinking, San Jose, California
"You two have an amazing ability to engage listeners."
Details and registration here.
($50 off if you register for both Social Thinking and Cutting Edge Strategies. See event page for details)
Introduction to ASD – Practical Applications (POPARD) – Surrey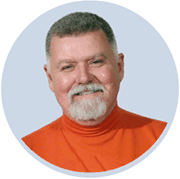 August 15 – 19, 2016 (30 hours of instruction)
Kenneth Cole, PhD, RPsych
Consultant, Provincial Outreach Program for Autism and Related Disorders
"The biggest thing I learned was dealing with behaviours. I was struggling with this as a SEA and now I definitely have some very valuable tools that I can use."
Details and registration here.
Cutting Edge Strategies to Improve Executive Function Skills- Richmond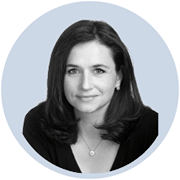 Sept. 15 & 16, 2016
Sarah Ward, MS, CCC-SLP, Co-Director,
Cognitive Connections LLP, Concord, Massachusetts
"I learned many practical strategies. I will definitely be implementing the "Get Ready, Do, Done" model and the clock!"
Details and registration here.
($50 off if you register for both Social Thinking and Cutting Edge Strategies. See event page for details)
Post-Secondary Training
ACT has just updated our website listing of post-secondary programs providing advanced and accredited training related to ASD at UBC, Douglas College, Capilano University and Surrey College. Browse the listings here and advance your education to the next level.
MCFD-Sponsored Online Autism Training
Are you a BI working with a child/youth in British Columbia? Are you a family member who wants to support children with behavior interventions based on the science of ABA? The MCFD sponsored Online Autism Training now accepts applicants from across B.C. Apply now – classes start in September. Reduced tuition – get academic credit for less half the price of other programs. Learn more.
Programs at Douglas College
Douglas College also has four ASD related programs: Behaviour Intervention, Classroom and Community Support, Disability and ABA, and Employment Supports Specialty. Application deadlines in June, most classes begin in September. All programs are for academic credit and can ladder into another as you move forward in your career. For more information: [email protected] Apply Now!
Autism in the News
[addtoany]