News on ACT in Chinese, upcoming events, reports on autism interventions and papers and more.
ACT News
ACT in Chinese – 自閉症社區訓練協會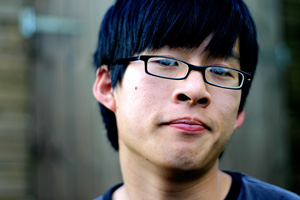 To help support B.C.'s large Chinese-speaking community with reliable, evidence-based information on autism, ACT has just published Next Steps Following an Autism Diagnosis in B.C., in Chinese. This is just the latest resource that ACT Information Officer, Christine Hung, has developed as part of ACT in Chinese, an area of ACT's website where we have gathered key information including:
What is Autism? 何謂自閉症?
Diagnostic Process in BC 卑詩省內自閉症的診斷過程
What is ABA? 何謂ABA? 為什麼它對自閉症的治療如此重要?
PBS in Daily Life 正面行為支持 – 不是只有行為顧問才能教你的孩子
Social Thinking 社交思考
We would appreciate the help of all those who receive the News Round-Up to reach out to the Chinese-speaking families who are struggling in English. Please contact ACT at info@actcommunity.ca if you would like free copies of the Next Steps Guide in Chinese to distribute to the families you support.
Job Posting – Information Officer with Knowledge of the South Asian Community
ACT Information Officers provide information, support and referral services to families raising children with ASD. This position is based in our Burnaby office and involves developing autism awareness and outreach to the South Asian community. Strong spoken Punjabi language skills and a knowledge of autism are requirements for this position. This contract position is 30-35 hours per week to the end of 2015, with the possibility of an extension. This position is funded through a grant from Autism Speaks Canada. If you have any questions, or to request a job description, contact info@actcommunity.ca. To apply, send your resume and cover letter to info@actcommunity.ca with "ACT Information Officer" in the subject line, before end of day, May 19th, 2015.
Job posting for Library Assistant
The library assistant will be updating and cataloguing information and community records based on established evaluation criteria for ACT's web-based Autism Information Database (AID). This position requires an individual with good technical and writing skills. This position would suit a full time student in a library and information studies program. Coursework in internet searching and database management would be an asset. This position is funded through HRSDC Summer Canada Works grant. Applicants must be under 30 years and returning to full time studies in September. The schedule is negotiable; up to 30 hours weekly during ACT's office hours at the our Burnaby office for a total of 240 hours. Interested applications should send a cover letter and current resume to info@actcommunity.ca with "Library Assistant" in the subject line. Application deadline is May 15, 2015.
ACT Events this Spring & Summer

ACT is hosting many great events over the next few months; register early and save with early bird rates. For details see:
ACT is presenting over 20 live events this year. Check our events page for a full listing of upcoming events or to register online.
April Autism Awareness Month – the National Dimension
1st Canadian Autism Leadership Summit
150 leaders of Canada's Autism Community travelled to Ottawa for a conference on March 30 & 31st, organized by the Canadian Autism Spectrum Disorder Alliance (CASDA), to push for a national strategy to allow for the proper support of individuals with autism and their families. Ottawa Autism summit calls for national strategy (CBC News)
Autism on the Hill Rally 2015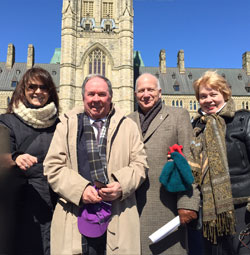 World Autism Awareness Day was celebrated on April 1st in Ottawa in brilliant sunshine at the 'Autism on the Hill' rally which attracted participants from all over Canada, including a large delegation from B.C. For photos see Autism on the Hill site and ACT Facebook page.
Autism in the Federal Budget
Economic Action Plan 2015 proposes to provide $2.0 million in 2015–16 to create a working group, led by the Minister of Health, to consult with stakeholders including the Canadian Autism Spectrum Disorder Alliance (CASDA), on the development of a Canadian Autism Partnership. This working group will be tasked with the development of a plan for the Canadian Autism Partnership that would address key issues such as information sharing and research, early detection, diagnosis and treatment, and supporting families.
Autism in the Media
As April is Autism Awareness Month there were many stories in the media throughout the month. Here is a selection from across Canada and internationally.
Health & Environment
Education & Intervention
Adults & Employment
Reports, Research & Training
Free Report on Autism Interventions
The U.S. National Autism Center has released the results of the largest systematic review to date of interventions for ASD. The report identifies effective, research-based interventions for individuals across the lifespan. The findings identify 14 "Established Interventions" for children and adolescents that have the most research support, produce beneficial outcomes, and are known to be effective. Find the report in the ACT Information Database.
Research Summaries from York University


The ASD Mental Health website is sponsored by Jonathan Weiss, Chair in Autism Spectrum Disorders Treatment and Care Research at York University (who will be speaking for ACT on October 23, 2015. The site goal is to share research regarding mental health and autism. It has research summaries of studies published by a range of journals. These summaries are one to two pages long, and make the science more accessible to a wider audience. Access this site via the ACT Information Database.
Study: Social Training with Peers Helps Kids with Autism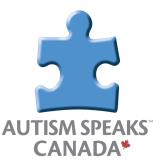 Autism Speaks reports on a study that appeared in the Journal of Autism and Developmental Disorders. Children in kindergarten and grade one learned social skills in play group with typically developing peers. After the study, children initiated far more social interactions after the study, and showed more language growth. Read more about this study.
Safe and Secure: A Free Guidebook
Safe and Secure: Seven Steps on the Path to a Good Life for People with Disabilities is a guidebook for parents and other family members in B.C. who are concerned about the future of their relative with a disability, particularly after the parents are gone. It has information on RDSPs, housing, advocacy and more. Pick up a free copy of the book at a BMO branch in B.C, or order online. The website also has downloadable worksheets.
Help! Teeth Hurt! Wins "Your Evolution" kit at UBC

Congratulations to the Help! Teeth Hurt! project, which won a "social entrepreneur support kit" from UBC Alumni. The campaign was led by advocate Joan Rush whose goal is to create a specialized dental clinic for adults with developmental disabilities at the UBC Hospital. This clinic would treat adults with disabilities and be a training centre for students of dentistry, medicine, and social work. Read the UBC press release for more details. Ms. Rush, whose concerns were profiled in the March News Round-Up, attributes the success of the Help! Teeth Hurt! campaign to the huge support the project received via the News Round-Up and other special needs groups from across B.C.
Upcoming Events
Early Reading Strategies Summer Institute at UBC
Students with developmental disabilities can (and should!) learn to read and write, no matter what age they are or what stage of literacy development they have reached. In this professional development opportunity at UBC, participants will learn about assessment and evidence-based instructional strategies. August 31-Sept 2, see the program page for more details.
Free Transition to Adulthood Planning Workshop – May 2nd, Maple Ridge


This free transition workshop is for parents and caregivers of youth with special needs. It is scheduled for Saturday, May 2, 2015 from 1-4 pm in Maple Ridge. Participants will leave this workshop with a step-by-step planning guide, list of resources and the opportunity to ask questions and learn from other family members. Register by Thursday, April 30, 2015. For more info, contact Monique at 604-299-4001 ext. 270 or mnelson@posAbilities.ca (Although it's never too early to begin planning, this workshop will be most timely for families of youth ages 14 and up).
Special Olympics Youth Sports Day – Burnaby
Free event for children aged 2-12 with intellectual disabilities. May 23rd in Burnaby. See the Special Olympics site for details.
Ready, Set, Coach – Comox, Prince Rupert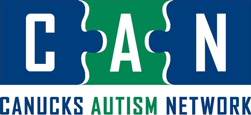 Canucks Autism Network will be holding their Ready, Set, Coach workshop presented by Stephanie Jull, PhD, BCBA-D, at the Comox Valley Child Development Association on Saturday, May 30th from 9:30am-2:30pm. The event is free but spots are limited. Anyone interested in attending must RSVP to comoxvalleyautismparentgroup@gmail.com. The same workshop will also be held in Prince Rupert on May 14th and 15th and anyone wanting more information can email stephanie@canucksautism.ca.
Autism Speaks events
Check out all the Walk Now for Autism Speaks events, throughout 2015 and in many communities in B.C. Free and fun family events! www.autismspeaks.ca
Sensory Friendly Movie Screenings
The Avengers: Age of Ultron will be the next Sensory Friendly Screening on May 16th, in Langford, Richmond and Langley. See Cineplex site for details.
Free SFU Social Science Camp this August 
The SFU Autism and Developmental Disorders Lab (ADDL) is hosting their 4th Annual SFU Social Science Camp (ages 7-12) on Saturday August 8 (children without ASD) and Saturday August 15 (children with ASD) from 9am to 3pm (SFU Burnaby Campus). This year's theme will focus on friendship building! The camp integrates research and other fun computer, craft, and interactive game activities. Spots are limited so sign up today.
Free Parent Conference at SFU this August
The SFU Autism and Developmental Disorders Lab (ADDL) is hosting their first annual Parent Conference. A parent will be chairing each workshop. Saturday August 8 and 15 from 10am – 12pm guest speaker Dr. Richard Lazslo, will focus on how to build effective relationships with schools to ensure inclusion and programming for children with ASD. Saturday August 15 from 1pm-3pm Dr. Marlene Moretti will demonstrate techniques of her intervention to help parents understand their children's behavioral problems. All parents are welcome to join the discussions for one or both workshops. Bring your ideas/questions with you! Sign up online