Autism Awareness in House of Commons
Mike Lake, MP for Edmonton-Wetaskwin and father of Jaden, gave his annual statement for World Autism Day. He says of his son:  "It is an indescribable joy to watch him grow up." See a video of his statement in the House of Commons.
ACT is attending or sending materials to many of these walks. If you would like ACT materials at your Autism Awareness event, please email info@actcommunity.ca
Osoyoos Autism Behaviour Centre Walk for Autism – April 16th
It's a StarWars theme for this year's Walk for Awareness in Osoyoos. Starting at Osoyoos Town Square, registration starts at 11am on Saturday, April 16th. See their Facebook post or email Kim at kimlayman@hotmail.com for details. ACT information materials will be available at the walk.
Prince George Autism Awareness Walk – April 23rd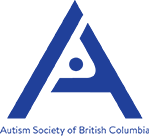 Join the 5th Annual PG Autism Awareness Walk. The walk will begin at 2:00 pm with a 2 km walk together to Lheidi T'enneh Memorial Park (ending at the playgound). Details on Facebook page. Hosted by the Northern Interior Autism Society and Autism Society of B.C.
2nd Annual Rock the Walk to Raise Awareness for Autism – Port Alberni – April 23rd
The Walk will start and finish at the Best Western Plus Barclay Hotel; registration begins at 1 pm. Stay after the walk for a hotdog BBQ, snack and games. Details on Facebook Page
5th Annual CAN Family Festival – April 24th, Vancouver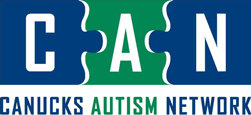 The Canucks Autism Network (CAN) on Sunday, April 24th will be at Jack Poole Plaza (Vancouver Convention Centre) for their 5th Annual CAN Family Festival in celebration of Autism Awareness Month. Participate in the autism awareness walk and lighting of the cauldron and enjoy live entertainment, food trucks, exhibitors, face painting, sports activities, trampolines, a mini skate park and more! With special appearances by Vancouver Canucks alumni.
For more information, or to start fundraising for the awareness walk, please visit www.canucksautism.ca/CANFamFest. ACT will have a table at this event.
Light it Blue for Autism – Autism Speaks Canada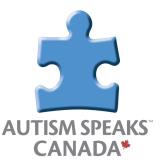 Vancouver buildings will join more than 18,000 iconic landmarks, businesses, communities and homes in 143 countries and shine a bright light on World Autism Awareness Day April 2nd. Light it Blue or wear Blue, take a photo and post it using #LIUB or send to janetanderson@autismspeakscan.ca Register at www.autismspeaks.org/LIUB  or check out www.autismspeaks.ca for ways to shine a bright light on autism.