Holiday office closure, updates from Canada's National Autism Oganization, tablet give-away, updates for adults receiving PWD benefits and a report from B.C.'s Representative for Children and Youth.
ACT emailed this out on Monday, December 22 – if you wish to receive these mailouts in your inbox, sign up online.
Happy Holidays from ACT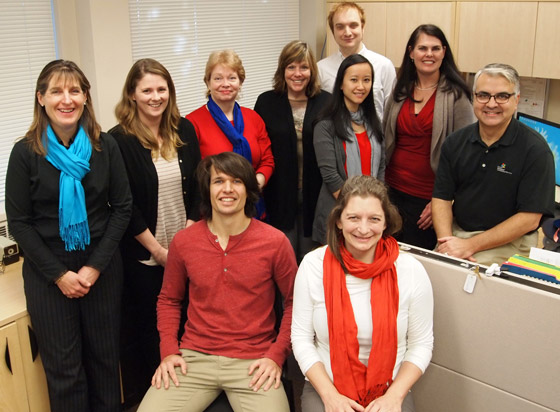 (ACT staff, left to right, back to front: Anne Millerd, Erika Morrison, Deborah Pugh, Louise Broadley, Jeff Hoffman, Selina Lai, Bonita Theron, Don de Gouveia, Corey Sanford and Amy Severson.)
The ACT office will be closed for the holidays from December 25 to January 5. We will be monitoring voicemail in case of emergency.
Please call us at 604-205-5467 or toll-free at 1-866-939-5188.
ACT's Board and Staff would like to wish you all a happy holidays and a new year full of peace, laughter, love and learning.
Florida Vacations for Canadian Families – apply by January 1st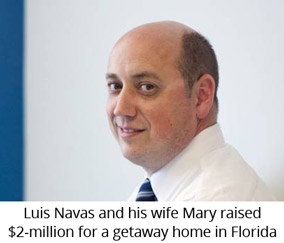 At ACT we believe that when something sounds too good to be true, it
usually is, but there are exceptions, often involving the generosity of those who reach out to the many families who are struggling financially. In January 2015, 52 low-income Canadian families who have a child with autism will be selected to spend a week at a beautiful vacation property on the Emerald Coast of Florida, USA. The families are selected in January so applications need to before December 31st.
More information about this charity, set up by Global Governance Advisors (GGA)
can be found on the GGA website. For more on the origins of the project, read the Globe and Mail article.
Families will be expected to provide:
an overview of their autism story that is at least 500 words
proof of autism diagnosis
proof of being in financial need (T4)
a family photo
For more information and to email your application, contact Luis Navas at
Luis.Navas@ggainc.com or by phone at 1-305-588-9513
Look at Me Project – Samsung Canada is donating 200 tablets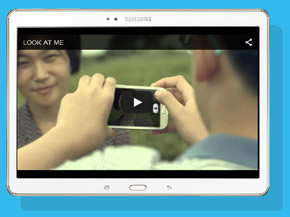 In partnership with Autism Speaks Canada, Samsung Canada is launching a pilot
initiative called The Look at Me Project. The Samsung Galaxy Tab will be preloaded with the Look
at Me app and given to 200 families with children with ASD across Canada. The Look at Me Project
is designed to create a shared community to connect families with similar experiences. This project hopes to facilitate meaningful connections between parents or caregivers and their children as well as foster connections between the 200 families selected.
Learn more at www.samsung.com/lookatme.
January 16th the online application closes.
Updates from CASDA – Canada's National Autism Organization
Results of Canada's 1st National Autism Survey Available
In the Spring of 2014, ACT sent out to the 7,000 families and professionals and
organizations on our email list a call to participate in the 1st National Autism
Survey, initiated by CASDA, the Canadian ASD Alliance – of which ACT is a member. The BC autism community responded strongly, second only to Ontario in the number of respondents – you can read about the details from B.C. in the report. The 'National Needs Assessment Survey for Families, Individuals with Autism Spectrum Disorders & Professionals' is now available both in report form (pdf) and as a video summary.
The survey results and more can be found on the CASDA website.
Save the Date – 1st Canadian National Autism Leadership Summit – 2015
Across Canada autism organizations are collaborating to build a national momentum to promote change, led by the Canadian ASD Alliance (CASDA). The inaugural National Autism Leadership Summit will be held in Ottawa, March 30 & 31, 2015. Plan to be there! Registration will be available soon on the CASDA homepage
Pacific Autism Family Centre Ground-Breaking Ceremony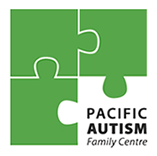 After six years of planning, a ground-breaking ceremony was held on December 16th to kick-off the construction of a $33 million provincial autism centre with the Richmond location as the "hub", with eight "spokes" planned throughout B.C. The project was seeded by a $20 million contribution from the provincial government. At the ceremony, the donation of $5million from Good Life Fitness CEO, David Patchell-Evans, was announced. The new name of the centre is to be the Good Life Fitness Autism Family Hub. For more information see the Pacific Autism Family Centre Website, the CBC News Story or the GlobalNews story.
Updates for Adults Receiving PWD Benefits
Annualized Earnings Exemption
Starting in January 2015, B.C. residents receiving Persons with Disabilities (PWD) benefits will benefit from Annualized Earnings Exemption. Individuals will be able to calculate their earnings on an annual basis instead of monthly, reducing barriers to employment. For example, if a person earns more than $800 in a month, they can keep all of that money up to $9,600 for the year. There is no longer a monthly
maximum.
For more information:
Application and Appeal PWD Advocacy Guides

Disability Alliance B.C. has updated their guides for advocates and self-advocates who are applying for or appealing the denial of benefits for Persons with Disabilities (PWD) or Persons with Persistent and Multiple Barriers (PPMB). All the guides are accessible from the Disability Alliance website Money and Income Supports page.
For more information about accessing the guides, contact Val from Disability Alliance B.C. at 604-875-0188, 1-800-663-1278 or at feedback@disabilityalliancebc.org.
From the Office of B.C.'s Representative for Children and Youth
Report: B.C. Kids Deserve Better
"Who Cares? B.C. children with complex medical, psychological and developmental needs and their families deserve better" – download the report from the B.C. Representative for Children and Youth.
Autistic Man in Forensic Psychiatric Hospital Requires Help
Mary Ellen Turpel-Lafond, B.C's Representative for Children and Youth, says that this case highlights a systemic failure in the treatment of children and youth with complex development, psychological and medical needs. CBC News Story, December 17th, 2014.
ABA Practice Guidelines
Behavior Analyst Certification Board (BACB) has released the second edition of their Practice Guidelines for Healthcare Funders and Managers (pdf). This document is intended to be a brief user-friendly guide to inform decision-making on the appropriate use of Applied Behavior Analysis (ABA).
Life on the Spectrum and Autism in the Media