January News Round-Up: notice for RASP professionals, national autism news, research participants wanted, and ACT and Non-ACT events.
Special Notice for RASP Professionals
ACT is in the final stages of implementing a new database. This is impacting the RASP application process in the short-term as it is slowing down the processing of new applications:
Applications that were received before January 16th are being processed as usual.
Professionals whose applications are approved will be able to bill the Autism Funding Branch for their services but will NOT see their names on the ACT website until February 2, 2015. ACT will inform you if you have been approved.
Applications received after January 16th will be processed after February 9th – in case of an urgent situation please contact us and we will do our best to help.
We apologize for the delay. After 10 years our system has required a replacement, and ensuring that all 540 RASP files are accurately transferred is very labour intensive. We appreciate your patience. If you have any questions about your situation, please contact Jeff Hoffman, RASP Administrative Assistant at raspadmin@actcommunity.ca
Autism – the National Dimension
Results of Canada's 1st National Autism Survey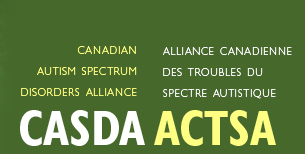 In Spring 2014, ACT sent out a call to participate in the 1st National Autism Survey, initiated by the Canadian ASD Alliance – of which ACT is a member. The response from the B.C. autism community was tremendous. Now the 'National Needs Assessment Survey for Families, Individuals with Autism Spectrum Disorders & Professionals' is available both in report form (pdf) and as a video summary. It provides a fascinating and concerning snapshot of the realities of the situation in B.C. which mirrors the situation across Canada. The survey results can be viewed on the CASDA website.
1st Canadian National Autism Leadership Summit – March 30 – 31st, 2015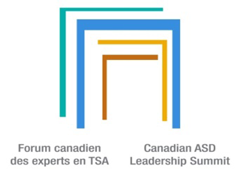 Across Canada, leaders of autism organizations and those involved in research and public policy affecting the autism community are invited to Ottawa for the inaugural Canadian Autism Leadership Summit on March 30 & 31, 2015. The goal is to build national consensus to promote change, led by the Canadian ASD Alliance (CASDA). If you are engaged in a leadership position in your community or are a clinician, researcher or policy developer, plan to be there! Stay an extra day and celebrate World Autism Day on Parliament Hill, on the morning of Wednesday, April 1st.
Registration now online
Call for papers
Autism on the Hill – Ottawa – Collecting Photos for the 2015 Banner
Autism on the Hill is asking self-advocates to send in photos to add to the 2015 Autism on the Hill Banner. Send your photos to: autismonthehill@gmail.com
ACT's Upcoming Live Events


ACT is completing our 2015 live event schedule. Registration is open for the events below with more being added each week.
February 20 & 21, 2015 – Sidney, B.C.
Two Social Thinking® Days – Sidney
Kari Palmer, MA, CCC-SLP & Ryan Hendrix, MS, CCC-SLP
March 27, 2015 – Vancouver, B.C.
ACT's 11th Annual Focus on Research Event
ESSENCE: What research is telling us about the need for inter-disciplinary collaboration to meet the needs of children with a range of neurodevelopmental conditions
Christopher Gillberg, M.D., Ph.D.
April 24th, 2015 – Kelowna, B.C.
The ASD-Friendly Classroom (It's a Student-Friendly Classroom! – Kelowna
Allison Adams, M.A.
April 25th, 2015 − Kelowna, B.C.
Faster than a Speeding Bullet: iPads in Autism Intervention – Kelowna
Brenda Fossett, Ph.D., BCBA-D
January 31st, 2015 – Vancouver, B.C.
Strategies for Working with Young Children with Autism: Supporting Slower Responders
Richard Stock, Ph.D., BCBA-D
Register online or call the office at 1-866-939-5188 or 604-205-5467.
If you have any questions about whether an event is appropriate for your circumstances, please email us at info@actcommunity.ca or call ACT.
Facing Your Fears: Free Anxiety Treatment Group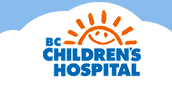 The Neuropsychiatry Clinic at B.C. Children's Hospital invites participants to the "Facing Your Fears" therapy group specifically designed for the needs of 8-12 year olds with autism and significant anxiety. Groups run after school for 14 weeks from March to June. Children must have average or above average verbal skills, a caregiver who can attend all sessions, and the ability to separate from their caregiver for 30 minutes. Please email Julia Eng JEng2@cw.bc.ca for a referral form, or email Dr. Melanie McConnell at mmcconnell@cw.bc.ca if you have questions.
Wishing a Swift Recovery to ACT Presenter Joy Becker


Joy Becker, a popular ACT presenter who helps parents of preteens 'step into puberty with confidence', is the beneficiary of a fundraiser taking place in Nanaimo on Friday, February 13th. Joy is celebrating the end of her recent cancer treatment – and you can join in the celebration! A video of Joy's workshop, Navigating Puberty and Adolescence, will be available from ACT in March to help us with this important topic, until she is well enough to present again.
Tickets are available at: Queens – Nanaimo, 34 Victoria Crescent, Nanaimo, BC, (250) 754-6751. $15 in advance, $20 at the door; Donations can also be made online
Volunteer 'Befrienders' Wanted
Volunteers wanted! Are you interested in befriending a person with autism? If so, there is a program at UBC looking to study a new approach. As a 'befriender', you will be matched with a person with autism. The two of you will spend 2-3 hours together each week or two over one year. Please contact Monica Parelkar at monica.parelkar@ubc.ca or (604) 875-2000 ext. 6428 for further details.
Research Project Recruiting for Virtual Reality Platform
University of British Columbia students and researchers are seeking children and youth with autism aged 8-17 and their parents to participate in a 90 minute focus group to share their perspectives and ideas in designing and developing a novel virtual reality platform for children with autism. Please contact Parisa Ghanouni at parisa.ghanouni@alumni.ubc.ca
The CAN Van Reaches Across B.C.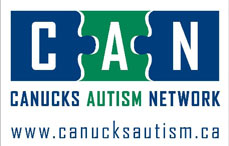 Did you know? The Canucks Autism Network has an Interactive Autism Exhibit known as the CAN Van that travels to communities across B.C. educating the public about autism. Know of an event or community that could benefit from a CAN Van visit? Please email afsaneh@canucksautism.ca with your suggestion or click here for more information.
Autism in the News
Largest-ever Autism Genome Study Finds Most Siblings Have Different Autism-Risk Genes
New research released this week confirms the complexity of autism genetics. In addition to leading Autism Speaks' international genome project, Dr. Stephen Scherer directs the Centre for Applied Genomics at Toronto's Hospital for Sick Children and the McLaughlin Centre at the University of Toronto. "We knew that there were many differences in autism, but our recent findings firmly nail that down," Dr. Scherer says. "We believe that each child with autism is like a snowflake – unique from the other."
Vacuum Salesman Gives Boy with Autism Incredible Birthday Surprise (Autism Speaks)
Service Dog Helps Victoria Boy with Autism Stay Safe (CBC)
Sir Isaac Brock Students Make Autism Math App (CBC)
Etobicoke Mom Takes Long Walk for Autism Awareness (Toronto Sun)
Upcoming Non- ACT Events

The 47th Banff International Conference on Behavioural Science: Autism in Transition
"Autism in Transition," will present plenary addresses and workshops on the latest perspectives on how to understand, diagnose and treat ASD in children, adolescents, and adults. March 15 -17th, 2015; more information online.
Autism Speaks Walks for 2015
Check out Autism Speaks Canada new walk locations for 2015! Registration opens soon – www.autismspeaks.ca
7th Annual BC-ABA Conference
Dr. Mary Jane Weiss is a speaker at the 7th Annual BC-ABA Conference and will give a keynote presentation on siblings. The conference is March 7th at the University of British Columbia. See the BC-ABA site for details.
CIRCA talks at UBC
Wednesday, February 11 – 1:30 – 3:00 pm | Room TBA
Emily Gardiner, PhD, Post-doctoral fellow, UBC Child and Family Research Institute
Family Quality of Life and Autism Spectrum Disorder: Considering Risk and Resilience
Wednesday,March 11 – 10:30 am -12:00 pm
Tara Hodgson, RN, MSN, Program Head, Pediatric Specialty Nursing, B.C. Institute of Technology
Understanding the Decision-Making Process of Parents Who Choose Complementary and Alternative Medicine for Their Children with Autism
For more details, see the CIRCA site.