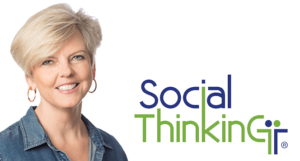 The speaker is Dr. Pamela Crooke from the Social Thinking Collaborative in San Jose, California, which was founded by Michelle Garcia Winner. Dr. Crooke will be addressing the transition needs of more able students with autism, who are often ill prepared to graduate because of the assumption that their academic profile will compensate for their lack of social awareness in employment or higher education settings. 
Too often the students themselves have an unrealistic vision of their employment prospects, hence the title of Dr. Crooke's presentation: "I'm going to be a video game designer!"- Helping Teens Prepare for the REAL Adult World. See ACT's website for details of the presentation, including learning outcomes, and how to register. You can learn more about Dr. Crooke here. Dr. Crooke has presented for ACT before and audiences have been overwhelmingly positive about her engaging, frank and humorous style.
School District Staff Discount: Register online and receive $50 off when you use your staff email address and this coupon code: sd50. Register by January 11 and save an additional $25.
Registration & Event Details